Blazers' Damian Lillard Confident of His Chances for Becoming MVP only at One condition
Published 12/15/2020, 11:45 AM EST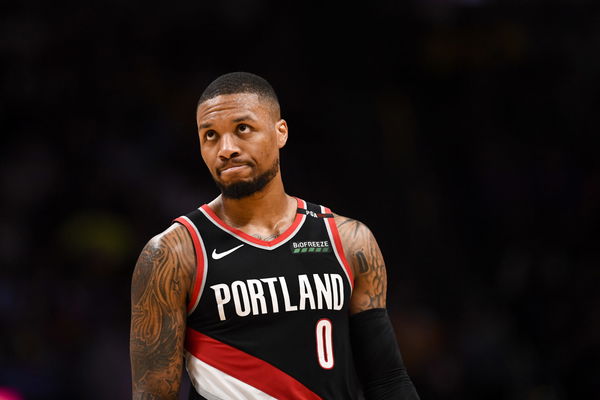 ---
---
Damian Lillard has been one of the best scorers in the NBA for some time now. He has been the talisman for a Portland side which has been a solid contender in the West.
ADVERTISEMENT
Article continues below this ad
Last season, Lillard was the third best scorer in the NBA, averaging 30 points, 8 assists and 4.8 rebounds. Dame has consistently shown how elite of a scorer he is. But somehow he has always gone under the radar in the MVP race. But after his performance in the bubble, Lillard is in the running.
Dame in a recent interview with NBC's Jamie Hudson sounded pretty confident about his chances to win the MVP next season, given his team performs. He said, "I feel like if we're a winning team and we're in that top two, top three — then I think it's definitely a real possibility."
ADVERTISEMENT
Article continues below this ad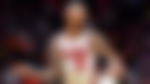 He also said why he has emerged as an MVP candidate for the next season.
"Maybe because I had a good run in the bubble and I had a good run before I hurt my groin last year [right before the All-Star break]. It was pretty much the last probably 30, 35 games of the season."
Lillard also gave an update about the Trail Blazers condition. He said, "Coming into camp we were sharp." He added, "Guys came in, in shape. Everybody has been mentality locked-in to what we're doing, and I think we put it on the floor and it looks the same as it looks in practice."
Last season might have been a career year for Lillard, but the same wasn't true for the Blazers. They only made the playoffs as the 8th seed that too, with a losing record. They will be eager to change that this season and assert themselves as a solid contender once again.
Are Damian Lillard & the Trail Blazers Sleeping giants of the West?
The Trail Blazers roster was plagued with multiple injuries. They were without their starting center, Jusuf Nurkic, who joined them in later in the Orlando Bubble.
Rodney Hood also missed the entire season as he tore his Achilles tendon. Even Lillard and McCollum missed some games, thus the disappointing record in the West.
Lillard is optimistic about the team stepping up and is sure that the team will make the playoffs next season. He said, "I just heard a lot of the talk about how we, we're done and we wouldn't make the playoffs… And I was like, 'yeah, we're going to make it, just watch.'"
ADVERTISEMENT
Article continues below this ad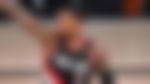 They have also re-signed some crucial players like Carmelo Anthony and Rodney Hood this off-season. They also added a tenacious 3&D player in Robert Covington. Covington provides a much-needed boost to their defense.
If Damian Lillard can maintain his monstrous numbers from the bubble, there is no stopping him from being a favorite in this year's MVP race.
ADVERTISEMENT
Article continues below this ad
The West is stacked with multiple teams fighting for the playoffs. Given that Lillard and Co. can stay healthy, the Blazers can be a great competition against any team they face.