Blazers' Superstar Damian Lillard Explains What Makes Carmelo Anthony an Impeccable Teammate
Published 12/06/2020, 8:51 AM EST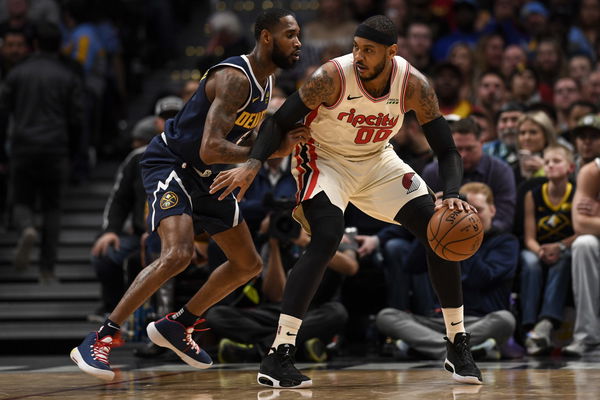 ---
---
While you may think that Damian Lillard does it all for the Portland Trail Blazers, but after acquiring Carmelo Anthony last season, they saved him and themselves. When the 2019-20 campaign began, the Blazers looked like they were deep in trouble with injuries. Then came Carmelo Anthony, who brought everything they needed on the table. However, Melo wasn't in a great place himself. He was out from the NBA for a year, and the Blazers swooped in to give him the comeback he needed.
ADVERTISEMENT
Article continues below this ad
When they brought in Carmelo, it was a trial with an unguaranteed contract. This move was frowned upon because he was removed from the league as it looked like his skills were rusting as his career aged. However, the Blazers couldn't be happier. He became one of their most dependable players.
From creating shots, producing, and size, he was a package. As Zach Collins and Rodney Hood were out for the season, they lacked a competent forward in the roster. Melo was the perfect player to fill that void.
ADVERTISEMENT
Article continues below this ad
Understanding his value, the Blazers have re-signed with Melo. They will hope that he brings his A-game once again for them.
But how did the team's star player feel playing with the veteran?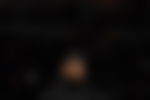 Carmelo Anthony is a role model for Damian Lillard
In an interview with Lillard, he described what it was like to play with an experienced player and legend like Melo. "Man, I loved it!" he asserted. "As an NBA player and even before I got in the league, because of how I was brought up and being from Oakland, I wasn't taught to look up to the people who is most popular or the most well know.
ADVERTISEMENT
Article continues below this ad
"You got to watch how people move, watch how they speak and what they say and watch their behavior and how they act in certain situations. Before I played with Melo, I always respected and had love for him because of how I observed him to be from afar. On top of how great he is as a player, so when he came to our team I was excited.
"But I was more happy with the type of dude I figured out he is. You hear people talk about that he's a bad teammate, he's selfish and he's this and that. You don't know for yourself. Once I was in the locker room with him, in every city, we go to dinner. We kicking it and watching films together. We practice, me and him standing on the side, chopping it up. The more I got to know him, I got even more love and respect for him," explained Lillard.
ADVERTISEMENT
Article continues below this ad
Lillard also couldn't believe that he's such a great guy despite being a future Hall of Famer. Well, Melo brings quality leadership that can't be matched. The Blazers will be looking to claim a title this offseason. So, it's possible that Melo might play a lesser role than before but will get valuable minutes off the bench.