"Blessings to Michael Jordan": R&B Artist Reveals How The Last Dance Boosted His Music Sales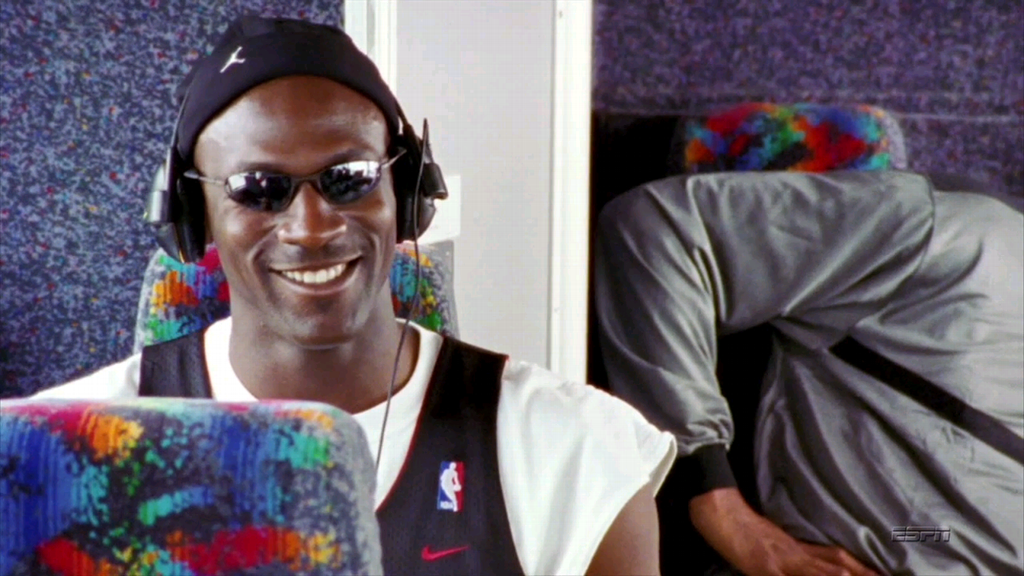 'The Last Dance' released in April when the whole world was indoors, experiencing the severity of the pandemic. The docuseries shed light on the greatness of Michael Jordan and his legacy with the Chicago Bulls. While fans enjoyed revisiting MJ's legacy, a viral scene from the doc has boomed an R&B artist's career now! 
As 'The Last Dance' progresses, we see the makers getting us all excited for the showdown, i.e the 1998 NBA Finals. Ahead of Game 1, MJ is seen vibing to a track while sitting at the back row of the team bus. When asked about the artist, MJ takes out his headphones and says, "Kenny Lattimore. Brand new." 
Michael Jordan has resurrected the hype around Kenny Lattimore 
Everything Michael Jordan does becomes viral, right? Of course! His ten-part docuseries especially proved as a light to the younger generation about who he really was. MJ listening to Kenny Lattimore's tracks even before they were released was massive. That intrigued people who've never heard of him to find out who he was. 
As a result of more people wanting to about Kenny Lattimore, his records soared up. TMZ Sports recently caught up with Lattimore, who has his own record company called "SincereSoul."
"The Michael Jordan effect is definitely real!!!" Lattimore said, talking about the sudden surge in his music sales. "There's so many people from around the world that started following me, sending me messages [because of 'The Last Dance]." he continued. 
"People were like, 'This is Jordan's guy' or 'I'm gonna listen to this 'cause this is what Jordan listens to.'" Lattimore seemed extremely delighted with the hype surrounding his music. He informed how that scene took his music sales "to another level" and expressed his gratitude to 'His Airness.' "Blessings to Michael Jordan forever. I am so grateful of him being a fan."
The Michael Jordan doc drew controversies from ex-players like Isiah Thomas. Even Scottie Pippen, MJ's greatest teammate ever, wasn't happy with how he was projected in it.
However, it has also helped artists like Kenny Lattimore experience a surge in more people wanting to listen to his music! 'The Last Dance' rocked our lives with its release, and we can only be grateful to the makers and MJ himself for treating fans with such an extraordinary viewing experience.