Boston Celtics Coach Reveals Why the Team is Considering NBA's Shorter Offseason a Positive Thing
Published 11/10/2020, 10:15 AM EST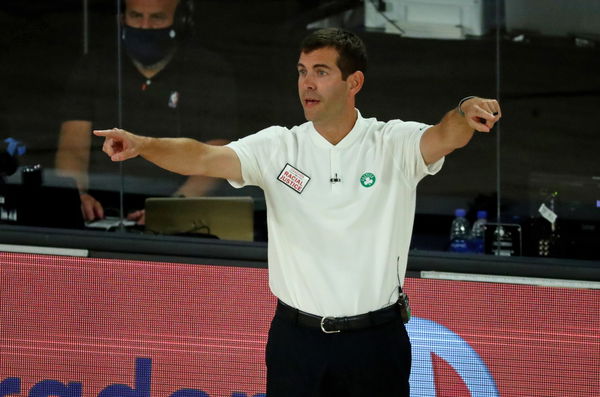 NBA Fans are especially hyped because this year they don't have to wait long to see their favorite teams and players in actions. The NBA officially announced that the next season will begin on December 22. This is just two months after the Los Angeles Lakers won the NBA Finals in the Orlando Bubble. Although their decision faced a lot of resistance before from the teams, players and executives, it looks like they have all come around and accepted it, even Boston Celtics.
The decision to keep the regular season as short as 72 games comes with a reason. The league wants to set the timeline back to its October-June schedule by the time the 2020-21 season comes.
Further, this 71-day offseason is the shortest in the history of the NBA, NFL, NHL, MLB. This posed many concerns, especially for players that haven't played in very long and need time to get back in shape. And especially those who played in the bubble during the last few weeks who also need time, but to recuperate.
ADVERTISEMENT
Article continues below this ad
However, this new system ensures that the league related split of income continues smoothly. Once players understood the logic behind the implementation, they were on board with the idea. And now, the Boston Celtics head coach has declared that his team is all set for the next season.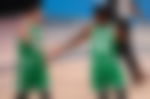 Boston Celtics adjusting to these unique situations
ON 'SiriusXM NBA Radio', Brad Stevens explained that because of the pandemic, they were prepared for any situation thrown at them. He stated, "The thing that we know, it is a short offseason."
ADVERTISEMENT
Article continues below this ad
"In talking to our guys, we've always recognized that these are unique times. We're really lucky to do the jobs that we do and have the opportunity to compete. It is going to be a little bit of a unique training camp, probably for us. Almost more like the Bubble training camp than the normal training camp.
"We're going to have to ramp them up at the appropriate rate because we've just gotten done playing a few months ago by the time we start. So, that's assuming that all this stuff passes. I am going with that assumption because I have to. We have got to be prepared for that."
ADVERTISEMENT
Article continues below this ad
The league had done an incredible job when they planned the last season in Orlando. Thus, we can have faith that this will also be a success and that they have planned this with careful consideration.