"Don't Ask Who Won, You Know the Answer": Bill Russell Recalls Racing Days in His Lamborghini, Takes a Dig at Wilt Chamberlain
Published 07/09/2020, 6:27 AM EDT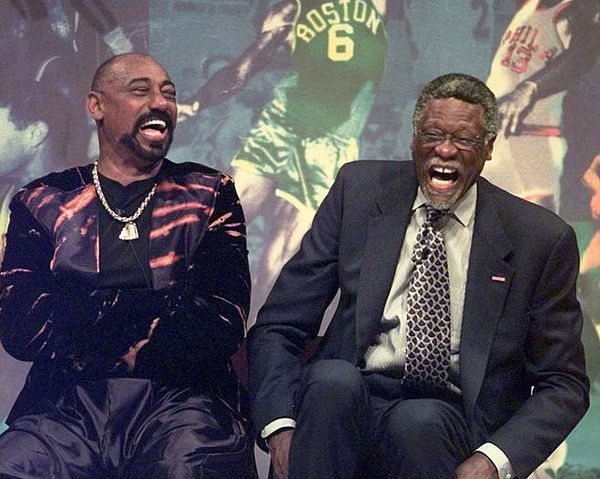 ---
---
Bill Russell has been one of the finest stars in NBA history. However, what was more talked about was Russell's competition with Wilt Chamberlain on court, and their friendship off court. So when Russell was recently presented with an opportunity to relive some memories, you know he took it, but not without taking a dig at his old pal Chamberlain.
ADVERTISEMENT
Article continues below this ad
When Bill Russell out raced Wilt Chamberlain
Bill Russell was a superstar player who was with the Boston Celtics for his entire career in the NBA. Out of the 13 seasons that he played in the league, Russell won 11 championship titles. Moreover, he became the Most Valuable Player five times in his career.
ADVERTISEMENT
Article continues below this ad
Wilt Chamberlain, on the other hand, moved three teams in his 14-season career. He too had a pretty average career, what with winning two championship titles and one NBA final MVP.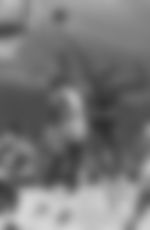 However, what fans were more interested in, was the visible on court rivalry between the two NBA stars of the 60s. The two were so competitive with one another, that they had to be the ones guarding the other. No one could tell them otherwise.
And recently, Russell proved that he would come after Chamberlain, every chance he got.
One of automobile news website Jalopnik's authors, Max Finkle, randomly posted a tweet saying he needed to know the car Bill Russell drove in the 70s.  Little did he know who he was going to get a response from.
Even though Finkle hadn't tagged Russell, somehow the tweet came to the NBA legend's attention. And as a response to Finkle's query, Russell tweeted,
".@Lamborghini 400GT. If the seat was all the way back I could not touch the pedals."
Then, as if to take a dig at Wilt, Russell added,
"I used to race Wilt in his @Maserati_HQ Ghibli. Don't ask who won, you know the answer."
Did I mention we raced across country

— TheBillRussell (@RealBillRussell) July 8, 2020
Russell also didn't fail to mention that the duo raced across the country.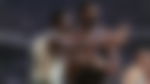 Even though this may seem rather aggressive, Russell and Chamberlain shared a great bond of friendship off the court. When Chamberlain died of heart failure in 1999, Bill was devastated. In a statement he issued about the same, Russell admitted that even though people called their relation one of the greatest rivalries, it was not one. Rather, it was a fierce competition.
ADVERTISEMENT
Article continues below this ad
"I feel unspeakably injured. I've lost a dear and exceptional friend and an important part of my life. Our relationship was intensely personal.
Watch This Story
"Many have called our competition the greatest rivalry in the history of sports. We didn't have a rivalry, we had a genuinely fierce competition that was based on friendship and respect. We just loved playing against each other. The fierceness of the competition bonded us as friends for eternity. We loved competition. Wilt loved competition. "
ADVERTISEMENT
Article continues below this ad
Well, surely what goes on, on the court may not reflect people's relationships off the court. Over the years we have seen several examples of these, which may have started out as rivalries but soon turned to at least off-court friendships. That seems to be what drives NBA players: competition, regardless of the nature of a player's relationship with another.
Seems to be working just fine so far.