Boston Celtics Forward Expected To Pick Up Player Option For 2020-21 NBA Season
Published 09/28/2020, 12:30 PM EDT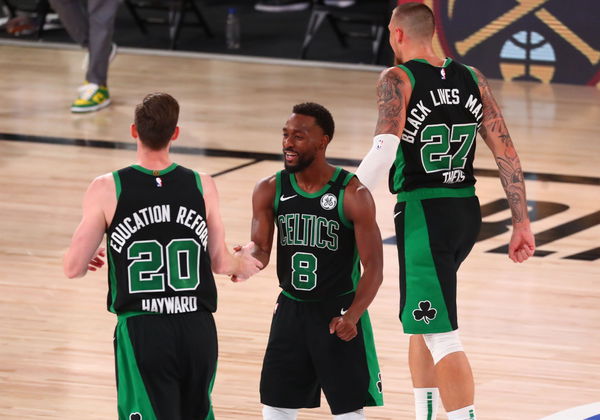 ---
---
Boston Celtics forward Gordon Hayward is planning on returning to the Celtics next season. This is according to Tim Bontemps of ESPN. After a disappointing season, Hayward will look to settle into the green of Boston for another year. This will be his fourth season as a Boston Celtic, and he can enter free agency in 2021. Hayward's option is worth $34.2 million.
ADVERTISEMENT
Article continues below this ad
Hayward will definitely need to improve to live up to his massive contract. He will be the second-best paid player in Boston after Kemba Walker, a position he was in this season as well. Nonetheless, it would have been silly for Hayward to leave that much money on the table. Especially with the uncertainty of what the pandemic will do the salary cap for the 2020 Free Agency.
ADVERTISEMENT
Article continues below this ad
Hayward has averaged 13.9 points in his three seasons in Boston. However, his first season was cut short due to a horrific leg break within the first few minutes of his opener against the then LeBron James led Cleveland Cavaliers. Hayward hasn't been the all-star he was ever since that injury, severely damaging Boston's championship aspirations.
Boston Celtics and their off-season moves
ADVERTISEMENT
Article continues below this ad
With Hayward taking up the piece of the salary that he is, Boston will not be able to go after free agents on the market. While this class is weak, Boston would love the flexibility of being able to add something to this team. However, that doesn't mean Hayward can't be a very valuable trade chip.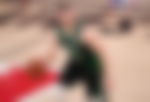 Hayward's offensive talent is very well-known. While his injury history and consistency are always massive questions, Boston could easily find a team to take Hayward on for one season. His large contract will be up before the blockbuster 2021 free agency anyway. Any team that doesn't mind taking this contract on for a year could change their fortunes by adding him.
ADVERTISEMENT
Article continues below this ad
Boston will most likely look to include him in a package for an elite big man. Daniel Theis got exposed by Bam Adebayo in the playoffs. This means Boston should look for a better big-man for their starting lineup. Hayward could definitely snag them a good big in a trade. However, Hayward will be an elite offensive option even if Boston chooses to keep him.