"I Actually Carried a Gun for Two Years": Paul Pierce Recalls the Horrors of Being Stabbed at a Night Club
Published 05/27/2020, 12:52 PM EDT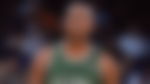 ---
---
The 1998 NBA Draft saw Paul Pierce making his entry into the NBA. The Boston Celtics picked him up as the 10th overall pick. After playing two seasons in Boston, little did Pierce know that his third year with the team would be preceded by a horrific incident. Three men would stab him multiple times outside a Boston club in 2000.
ADVERTISEMENT
Article continues below this ad
The 2008 NBA Champion joined 'All the Smoke' podcast in March, where Matt Barnes and Stephen Jackson requested 'The Truth' to revisit the traumatic night where he was mercilessly stabbed. 
Paul Pierce opened up about the incident that changed his life
ADVERTISEMENT
Article continues below this ad
Being a youngster in the flashy town of Boston, Pierce wandered about the city to have a good time. It is no secret that NBA players visit nightclubs and have a few drinks to enjoy themselves along with the company of a few women. That is exactly what Pierce had ventured out for, on September 25, 2000.
"I was young, hanging out all the time and going to the clubs. One night I went into the Buzz club and I caught talking myself to some young ladies," Pierce said. Within a very short period of time, Piece found a guy approaching him and telling him to stay off the ladies. In a matter of seconds, they were in a tussle.
"It's just one dude right here. The next thing I know is I'm fighting with three guys and once it was all over with, I'm standing up and I didn't even know I was being stabbed. I look up, I got a jacket on and my jacket is ripped, blood everywhere, I'm leaking down my face and I can't really keep my eyes open."
Pierce was 23-years-old at that time and remembers suffering from grueling pain at the hospital. "Man, that night changed my life," Pierce revealed.
"I remember being at the hospital, banging on the hospital door asking 'Am I going to die? I'm having shortness of breath.'"
Paul Pierce then exposed to the hosts that he was stabbed three times in the stomach and five times in the back with two different knives. It was a brutal experience for the young basketball player. "I got hit upside my head with a bottle. I got a scar on the right side of my eye and I had to get plastic surgery," he further revealed. 
Pierce on the aftermath of the incident
Encountering a terrible incident like this is mind-shattering. The mental health of a person will negatively sway to the extent where they may even contemplate suicide. Likewise, Pierce couldn't get out of the trauma from the night of the encounter. "People don't know this, but I actually carried a gun for two years right after that," Pierce said on the podcast. "I was so paranoid. Like, I kept it in the car, I had it on me. I was so paranoid after that. I was just like, I couldn't be in crowds. Something like that happens to you, man, it's traumatic."
As Pierce said, it completely changes a person when somebody comes out from an experience like that. He even revealed his troubles with getting sleep at night. "It was so bad that I couldn't even, like, sleep. I had to have a 24-hour police surveillance in my house, that's how paranoid I was."
ADVERTISEMENT
Article continues below this ad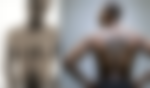 "I was to the point of like, losing it," Pierce said. But his mental endurance allowed him to bury the past. The ten-time All-Star decided to focus on his strengths and gave his undivided attention to basketball. 
It was indeed a disturbing night for Pierce at the Buzz Club in 2000. His mind stopped working, and he went berserk after being discharged from the hospital. He even admitted to thinking of "killing someone" just to get back some sense of semblance.
ADVERTISEMENT
Article continues below this ad
However, he bounced back from the incident by focusing on basketball. Pierce played every game in the next season, which is an amazing feat. His greatest achievement came when he won the 2008 NBA championship with the Celtics. Not many players can retain their mental and physical strength after being brutally stabbed 11 times. But Pierce did. That is why 'The Truth' is one among the greatest to compete in the NBA.