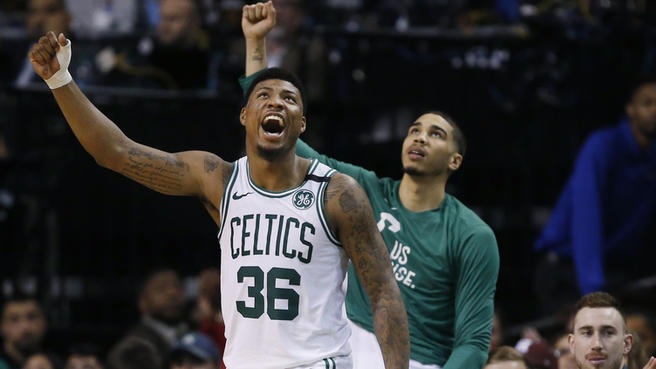 Jayson Tatum is arguably one of the best rookies of his age. Tatum, who joined the league just three years ago, has received praise from several veterans already. The most recent NBA player to join in to sing songs of glory for the 22-year-old is Marcus Smart. Here's what he had to say.
How Jayson Tatum aimed for the stars
When the Boston Celtics drafted Jayson Tatum in 2017, little did they know where the former Blue Devil would take them. Tatum's arrival increased their playoff chances considerably through the years.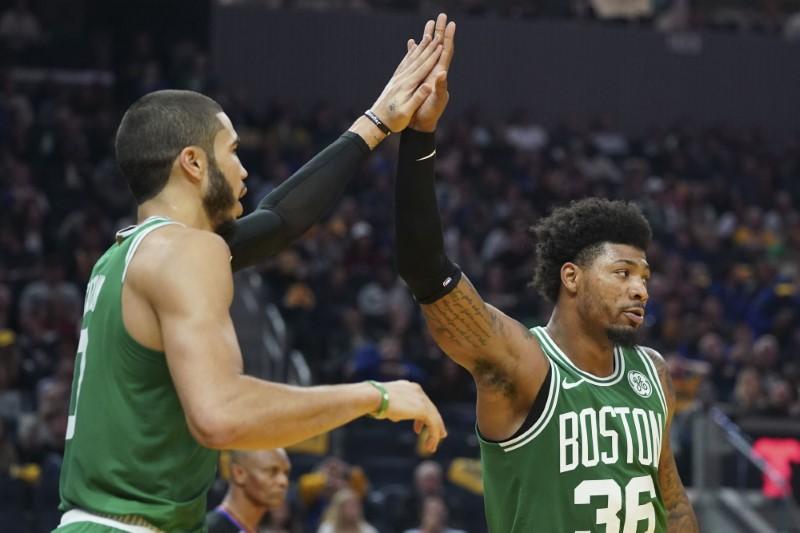 Recently, Boston Celtics' Marcus Smart, who was also finalized for the 2020 Olympics team, had a lot of praise for Tatum. Talking to reporters in a conference video call, Smart revealed that he realized Tatum had something special in him, right when the latter was in his rookie year.
Smart said,
" I would probably say the playoffs in his rookie year.
"Just the impact he had, just the confidence he played with, and the mindset that he played with, you could definitely see that this guy was going to be special. He was 20 or 21 at the time. It's tremendous to see his progression."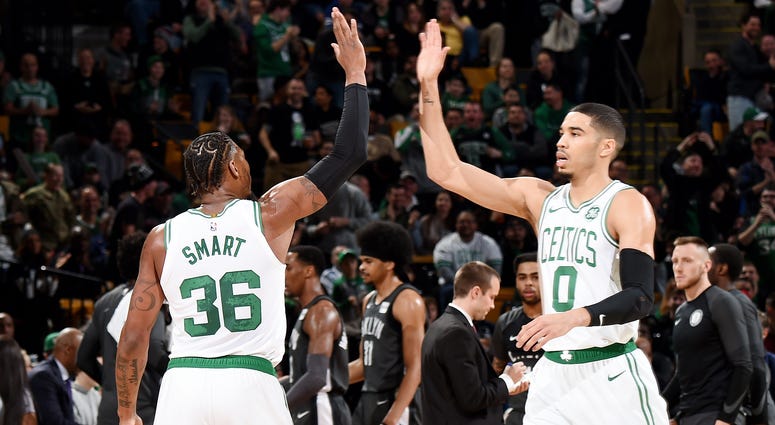 Talking about Tatum's skill set, the NBA All-Defense Team awardee continued,
"Literally, he shooting for the stars, aiming for the stars and shooting for the moon, literally, that's him. The things he's capable of on the offensive end. That's a little under-talked about, is his defensive end. He's 6-foot-9 with a 7-foot wingspan. He's actually sitting down and guarding guys, let alone coming down on the offensive end and doing what he's doing.
"I just think, you know, that he's on the right track to becoming, like I said, if not the best, one of the best players to ever do this in this game."
Jayson Tatum has been on the receiving end of such praises many times before. However, his journey isn't yet over. According to NBA experts, Tatum is currently one of the top 5 NBA players in the Eastern Conference. Tatum also seems rather confident about the Celtics' performance in the Orlando bubble. Let's wait and watch how far NBA's upcoming star takes the Celtics.