Celtics' Tristan Thompson Reveals LeBron James' Bold Text Message to Teammates During 2016 NBA Championship Run
Published 12/03/2020, 5:13 PM EST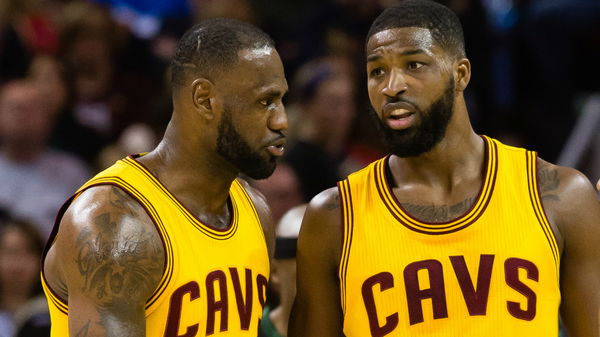 ---
---
Tristan Thompson has been in the NBA for nine years now. He is a very good defender, and an underrated center. In these 9 years he has already become a NBA champion with the Cavaliers. Next season Thompson is going to start a new chapter of his career with the Boston Celtics.
ADVERTISEMENT
Article continues below this ad
Thompson in his recent media availability described his experience in the 2016 finals and how important it was for him to learn new things. Tristan said, "LeBron texted us and said if you don't think we have a chance to win Game 5 or this series, then don't come on the plane. As a young guy, to hear your leader say that and believe that much in this ball club, it says a lot."
ADVERTISEMENT
Article continues below this ad
"It gave the guys who weren't sure faith and hope. It was a once in a lifetime opportunity to be part of that, so for me to be able to share my wisdom from what I learned from Bron and pass on to these guys is what the NBA is about."
He added, "Playing with LeBron, he'll call us out and want us to be better and we will hold him accountable the same way. Once you are able to do that and your teammates respect that, that's when your game goes to a whole different level."
The Celtics will hope that Thompson can provide the solidity the team requires right now. His learnings from his tenure with LeBron James will definitely help the team. Considering the Celtics are filled with young talent, someone from experience will come in handy.
What can the Celtics expect from Tristan Thompson?
Tristan Thompson looks to be a very good signing for Celtics. Only 29 years old, he brings in loads of experience, especially since he was part of LeBron's 2016 Cleveland team.
ADVERTISEMENT
Article continues below this ad
A center in his prime, he is coming off a career high season averaging 12 points and 10.1 rebounds a game.
Thompson is a great defender and is one of the best offensive rebounders in the NBA. He boasts an incredible ability to score in the paint and can be the piece to their puzzle.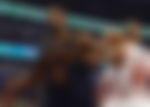 ADVERTISEMENT
Article continues below this ad
His experience in the NBA playoffs will be precious to the Celtics. They will hope that he can take the team to a next level. The Celtics will be hoping that Thompson can guide their younger stars Jaylen Brown and Jayson Tatum with all his experience.  Despite the loss of Gordon Hayward, the Celtics still are a respectable contender in the East.