Boxing Legend Floyd Mayweather Weighs in on the LeBron James and Michael Jordan G.O.A.T. Debate
Published 10/03/2020, 1:28 PM EDT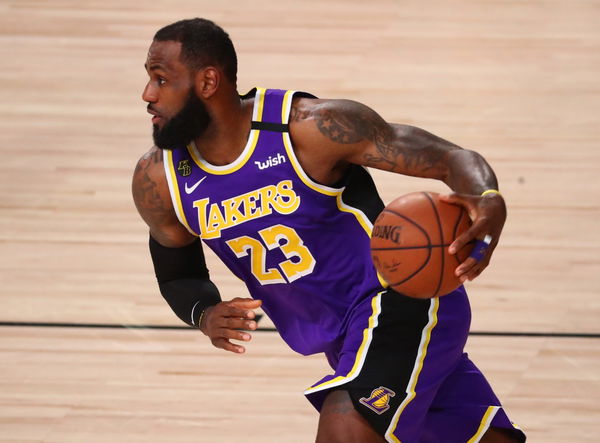 LeBron James and Michael Jordan are two basketball players who will forever be pitted against. Even though Jordan retired the season before LeBron entered, these two generational talents are always going to stand shoulder to shoulder on the pantheon of greats. However, everyone is always hell-bent on talking about who is better.
ADVERTISEMENT
Article continues below this ad
Floyd Mayweather Jr. joins that debate with Shannon Sharpe, and said LeBron would be his pick in a one-vs-one game, but he would pick MJ overall.
ADVERTISEMENT
Article continues below this ad
"I love LeBron. But one thing about Michael Jordan, he is going to come out there every night to kill you. Every night. LeBron feels like he playing nonchalant sometimes. LeBron James, I am going to choose, if they played against each other, LeBron James is too big and strong and too fast. But if I had to choose one, I'd go with Michael Jordan. I gotta go with somebody that will give it their all every night."
Floyd continued his questions on Bron's mentality. "When the clock is ticking, LeBron gotta pass it and MJ gotta shoot it. LeBron James is selling shoes not because he's passing the ball, but because he's supposed to go for the kill."
LeBron James vs Michael Jordan: Can we ever settle this debate?
ADVERTISEMENT
Article continues below this ad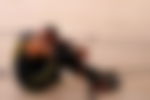 Jordan and LeBron are hard players to compare. The circumstances for their success are wildly different. However, there are certain obvious factors we cannot ignore. MJ going 6-0 in the Finals with 0 game 7 appearances is a basketball feat that no one in the modern era can repeat. Similarly, no modern player is going to go to 10 NBA Finals as LeBron James has. Whether he ends it 4-6 or 3-7, it is silly to hold that against his legacy.
Floyd's reason to select MJ over LeBron is valid. There is no smoke without fire, and that is the reason people think LeBron doesn't have it. He is just such a gifted passer that sometimes he works better as a creator. This hurts his legacy in some ways, but builds it in others. Even though MJ made some big passes to let others take game-winning shots, Bron has done it way more often.
ADVERTISEMENT
Article continues below this ad
However, we all should just be lucky to bear witness to such talents in this sport. No choice is the wrong choice when it comes down to the greatest to ever do it.