'Boys Had Fun' – Muggsy Bogues Gives Insight into Michael Jordan and Post-Space Jam Basketball Sessions
Published 05/06/2021, 2:27 AM EDT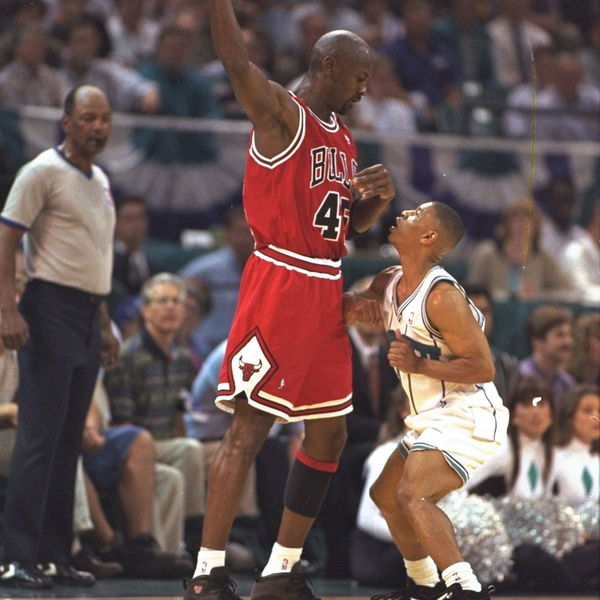 ---
---
Michael Jordan was one of the biggest names in pop culture during the 1990s. In the early 90s, Jordan and the Chicago Bulls dominated the NBA, winning three NBA championships consecutively from 1991 to 1993.
ADVERTISEMENT
Article continues below this ad
However, Jordan walked away from the game in 1993 to pursue other ventures. When Jordan returned in 1995, after a stint in baseball, he was still working his way back into shape.
Muggsy Bogues talks Space Jam pick-up games
ADVERTISEMENT
Article continues below this ad
Former NBA star Muggsy Bogues talked about Jordan in a recent interview. Bogues was one of the stars in the 1996 cult-classic Space Jam, which starred Michael Jordan.
During the filming of the movie, Jordan had a special tent and court set up for him. He even invited players from the NBA to come play with him, so he could continue to get in better shape.
Bogues said the games were fun to watch, and all the players looked like they were enjoying themselves.
"I didn't play, I had surgery. I would watch, and it was something exciting and intense games going on over there. The boys had fun, they created this nice tent for Michael and the addition, where he had his weights and as well a little driving range where he can hit his golf ball. So it was exciting."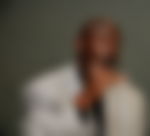 The pick-up games that Jordan would play during his Space Jam filming were crucial to his success.
Jordan had walked away in 1993l due to a multitude of reasons. He had accomplished everything he could in the NBA.
Furthermore, the overbearing media attention was becoming too much for him. And finally, the unfortunate death of his father was a big motivation for him to walk away from the game.
Michael Jordan worked hard to return
Jordan left to pursue a career in baseball. MJ had played baseball during his high school tenure and wanted to see if he had it in him.
His stint was less than successful and ultimately came to an end because of the MLB lockout. In 1995, Michael Jordan announced his return to the Chicago Bulls in the middle of the season.
However, Jordan looked a little off because his body was built for a different sport.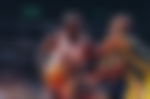 ADVERTISEMENT
Article continues below this ad
In the off-season, Jordan worked tirelessly to get himself back into basketball shape. The pick-up games that he played in 1996 were very helpful for Jordan, as he got to understand the new stars in the NBA and how they played.
Furthermore, he got into his rhythm again and started playing the way he used to. The work Jordan put in during the off-season allowed him to be himself again, and Jordan went on to win three more NBA championships.
ADVERTISEMENT
Article continues below this ad