Bradley Beal Pledges Loyalty to Washington Wizards
Published 03/07/2020, 6:58 AM CST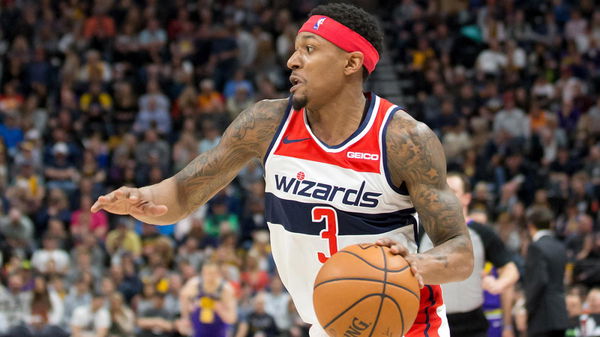 ---
---
In a recent interview where Bradley Beal talked about various phases in his career, the Washington Wizards guard revealed his intentions to stay with the team for a long time.
ADVERTISEMENT
Article continues below this ad
Beal, 26, has been a part of the Wizards line up for eight years now. The Wizards drafted an 18-year old Beal with the third overall pick in the 2012 NBA Draft.
"Wanting to have my jersey retired in Washington one day played a factor in me re-signing. Every night we walk into that arena, there's five names up there. Those are some of the five greatest to ever touch a basketball. To be on pace to breaking the records that I am now and to be here for eight years already, that's special. And coming into the prime of my career, you don't know how much longer you have," Beal said via The Undefeated.
ADVERTISEMENT
Article continues below this ad
Beal looked at players like Kobe Bryant as an inspiration to play their whole career in a single team.
"For me, I look at Kobe, I look at D-Wade [Dwyane Wade], I look at Dirk [Nowitzki], U.D. [Udonis Haslem], how they can stay in one situation for a long time. I hate change. If it happens, it happens. But if I can control it, I will finish in D.C," he said.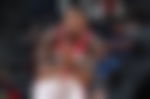 ADVERTISEMENT
Article continues below this ad
Staying with Washington Wizards all the way might not lead Bradley Beal to many accolades
Although playing for a single team might look good, it might not always lead to an illustrious career. That is, in fact, the reason many players look to switch clubs.
While Beal admitted that he might or might not win a lot of titles in Washington, he believed it was his team and he must stay.
ADVERTISEMENT
Article continues below this ad
"I can sit here and say, 'Yeah, I can go to Boston, I can go to Toronto, I can go to Miami' … I can go everywhere everybody wants me to go. But what would that look like? It wouldn't necessarily be my team to where now I'm in a situation in Washington where I'm being built around. I know I'm going to have to take these bumps and bruises. I knew this last summer. I knew this, hell, the summer maybe even before that. You just got to grind it out, and stand true to who you are."