BREAKING: Houston Rockets Trade Robert Covington To Western Conference Rivals Portland Trailblazers
Published 11/16/2020, 11:44 PM EST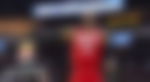 ---
---
The Houston Rockets have seemingly taken the first step in blowing up their team. After days of people reporting that James Harden and Russell Westbrook both want to get out of the team, the Rockets have taken the first step for a rebuild. Robert Covington, whom the Rockets acquired in a four-team trade in February from Minnesota, will be getting traded to the Portland Trail Blazers.
ADVERTISEMENT
Article continues below this ad
Covington was a small-ball center and power forward for the Rockets, stretching the floor and protecting the paint. However, Houston gave up their budding center Clint Capela to Talanta to get Covington. The Blazers will send forward Trevor Ariza back to Houston, along with two first-round picks. They will get right to Portland's 16th pick in the 2020 NBA Draft. Along with that, they will also get a protected 2021 draft pick.
The details of the protection haven't been revealed.
ADVERTISEMENT
Article continues below this ad
To clarify: The Blazers are sending Houston the 16th pick in Wednesday's draft and another future first-round pick, per sources. Deal can't be finalized until after Wednesday's draft. https://t.co/hvBf6JppS5

— Adrian Wojnarowski (@wojespn) November 17, 2020
This is a terrific move for the Blazers, as they add depth in a position that has been brought with injuries. They lost power forward Zach Collins twice last season. With them also having to bring back Carmelo, adding Covington adds much-needed front-court depth.
Houston Rockets entering rebuild mode?
ADVERTISEMENT
Article continues below this ad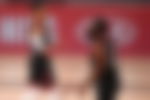 Considering they recouped two picks for Covington, it is obvious where they are heading. New GM Rafael Stone will need to get the picks that Daryl Morey had to give away to go all-in on their team. However, it will be very hard for them to get back the lump sum of picks they gave the OKC Thunder for Russell Westbrook. Unless they trade away James Harden. But that is yet to be seen.
Ariza doesn't really provide anything to help the Rockets get better. The fact he came with two first-round picks shows that this is a clear downgrade in personnel. However, Ariza has been an impactful three-and-d wing in his NBA career and can definitely still contribute. However, no one can argue that the Rockets are definitely taking a step back from competing in the crowded Western Conference. Or maybe they use these picks to get someone else to accompany Harden and Westbrook.
ADVERTISEMENT
Article continues below this ad
It isn't looking too good in Houston right now. Hopefully, they know which direction they are headed in.