BREAKING: Los Angeles Lakers Face a Major Blow to Roster Against Rockets
Published 09/06/2020, 10:53 PM EDT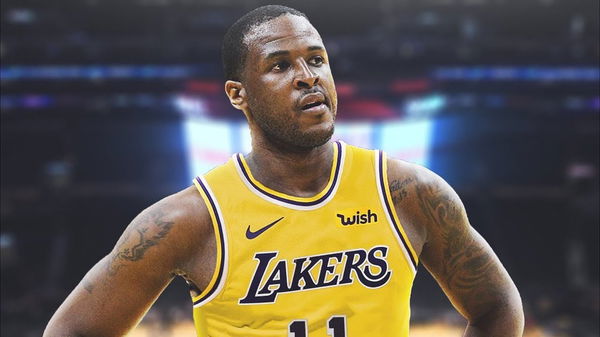 ---
---
The Lakers lost their opening game against the Houston Rockets by a wide margin. They lost the grip in the last quarter and the game slipped away. LeBron James appeared rusty in the last minutes, adding zero points. However, in Game 2, the Lakers came out blazing.
ADVERTISEMENT
Article continues below this ad
The Lakers had a 16 point lead in the first quarter of the game. In the first half, they recorded a three-point accuracy of 52.9% (9/17) while the Rockets lagged far behind at 39.3% (11/28). However, they soon lost it all – perhaps because of complacency in Q3. Subsequently, things devolved from bad to worse.
Los Angeles Lakers guard not to make a return in Game 2
ADVERTISEMENT
Article continues below this ad
Dion Waiters played in the initial minutes for the franchise. Unfortunately, a pulled groin has left him out of the western conference semis' Game 2. He could make just one field goal attempt in his under 3 minutes of play and exited. What could have been a long night on the court for him, unfortunately, got cut short to nothing.
ADVERTISEMENT
Article continues below this ad
Now, the Lakers have Rajon Rondo to fall back on. He joined the Lakers recently as he played Game 1 for them and scored 8 points. Dion's loss can be a big blow for the Lakers although he was struggling to keep up his form. In the playoffs, Waiters has played 4 games and averaged just 2.5 points per game. Still, their bench needs him. He did not get much rotation from Frank Vogel. Here, watch one of Dion's post-season performances-
The load is back on the star duo!
The Lakers had a disastrous start to their third quarter as they were trailing 02-15 at one point. They lost their entire lead to the amazing offensive comeback from the Rockets.
ADVERTISEMENT
Article continues below this ad
For the Rockets, Eric Gordon was the man who scored 24 points until the third quarter. He is the same star who successfully guarded LeBron in Game 1 and had a memorable night.
As of now, for the Lakers, the picture looks grim as they trail 90-92. The Akron Hammer with his 20 points and Anthony Davis with his addition of 28 are the only ones carrying the flag ahead. Let us see how it unfolds from hereon as they desperately need a win here.