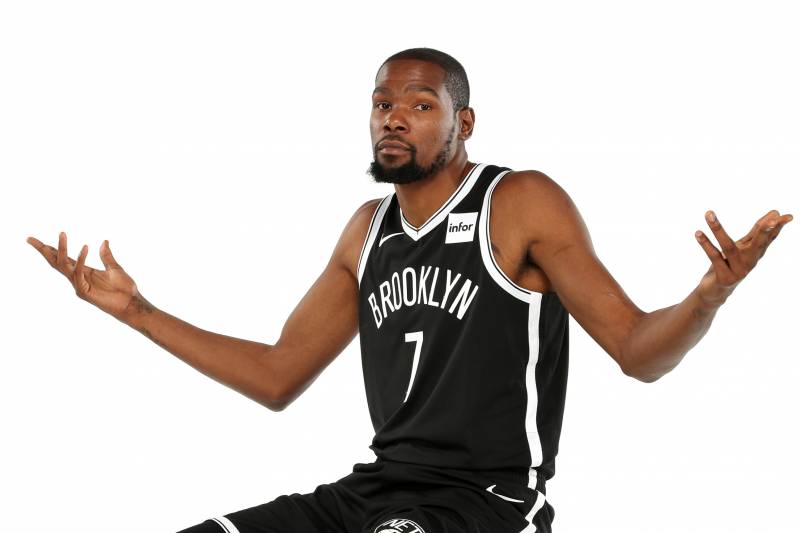 Singing superstar Rihanna tried to have some fun with Brooklyn Nets star Kevin Durant during an Instagram live video. The celebrity had Coronavirus jokes to crack on Durant, who was tested positive for the virus.
"Is KD allowed in here?" she asked upon Durant being in the live video. "Should I wear a mask to live?"
Corona Durant better not get Rihanna sick via the internet pic.twitter.com/4l63Vfy2JB

— Mickstape (@MickstapeShow) March 29, 2020
A few moments later, she wrote: "Back with my mask! @easymoneysniper wya?"
Durant finally had a response to get back at Rihanna, saying: "Yo Robyn didn't u just come from Europe?"
This whole exchange is just 😭 pic.twitter.com/Pe4Zg80rPq

— thee rhianna (@fentysveryown) March 29, 2020
While Durant and Rihanna were getting at each other, Drake tried to chip in. "We have to dead the treyfive corona jokes," he commented. However, he did not get a reply from either of them.
"did they see my message" pic.twitter.com/Em7abZaZVJ

— Wild Meat Seller (@PennDusko) March 29, 2020
Kevin Durant among the biggest sportspersons to test positive for Coronavirus
The first positive Coronavirus case in the NBA was Rudy Gobert. It was with his infection that the NBA abruptly suspended the league. Not long after, his teammate Donovan Mitchell also tested positive. However, Utah Jazz have now cleared both of the virus.
After Mitchell, Detroit Pistons' Christian Wood became the third positive case in the NBA. Later, Brooklyn Nets announced that four of their players, including Kevin Durant, caught the infection. More recently, Los Angeles Lakers and Philadelphia 76ers confirmed Coronavirus cases within their respective teams.
While a few names in the sporting community have been infected by the Coronavirus, Kevin Durant seems to be the biggest among them.