7'6″ NBA Star Causes Commotion at Celtics Game as Officials Intervene to Solve the Problem
Published 05/13/2022, 7:30 AM EDT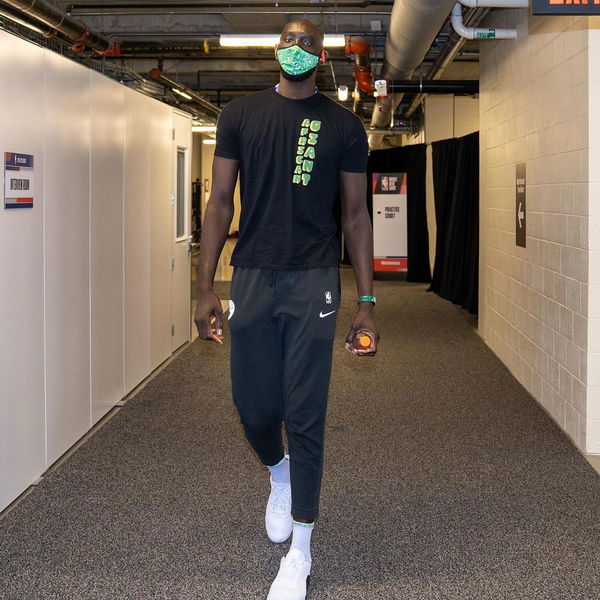 The Boston Celtics fans had a lot of grievances against their players at their 107-110 loss at home court. However, one particular fan had a complaint that was perhaps a bit different from the others.
ADVERTISEMENT
Article continues below this ad
A woman sitting courtside on the second row couldn't see the game because the person sitting in front of her in the first row was none other than former Celtics center Tacko Fall. Fall is a staggering 7'6″ tall, with a wingspan of about 2.54m.
Fan couldn't see the game because of former Celtic Tacko Fall
Fall had come to cheer for his former team in Game 5 of the Eastern Conference semifinals at TD Garden. After playing for the Celtics till 2021, he now plays in the NBA G League for Cleveland Charge.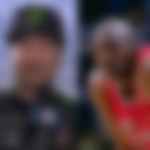 At one point during the match, the camera panned towards him and the commentators pointed out that they'd hate to be the person sitting behind Tacko. Because with a literal giant sitting in front of you, it is impossible to see what's going on in the court.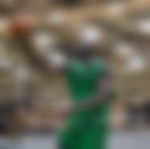 They also highlighted the fact that courtside seats are really expensive. And that's not the experience you sign up for when you buy a ticket to a playoff game.
"If I am the person in the second row-who you can't see. Because that person can't see the game. Those are expensive seats.'
The staff at TD Garden seem to agree with the sentiment. A few minutes later, a staff member brought the fan who was sitting behind Tacko a booster pad to sit on.
The lady seemed visibly overjoyed. She even exchanged high-fives with Tacko and a few others on the vicinity.
However, as Kenny Smith pointed out later on in the NBA on TNT broadcast. That probably was not a very pleasant experience for the people sitting behind her.
Celtics fumbled an easy win
The Celtics lost Game 5 at home even after leading comfortably for almost the entirety of the game. Milwaukee took the lead with just 11 seconds remaining on the clock.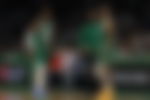 Giannis Antetokounmpo scored 40 points with 11 boards. Jrue Holiday once again proved himself to be an elite defensive guard.
He locked down this year's Defensive Player of the Year Marcus Smart during crunch time.
ADVERTISEMENT
Article continues below this ad
Jayson Tatum and Jaylen Brown combined for a total of 60 points with 21-of-48 shooting. But that wasn't enough in the end.
Watch this story: Remorseful Shaquille O'Neal Makes Painful Revelation on Not Allowing Wife to Work
The Celtics were supposed to close out the game at home with Khris Middleton out injured, especially when they had a comfortable lead for most of the match.
ADVERTISEMENT
Article continues below this ad
Now, they face an uphill task to beat Milwaukee at their home turf in game 6 to level things up. Moreover, Khris Middleton is rumored to return for game 6 and 7.