Bucks' Superstar Giannis Antetokounmpo Reveals How He Pissed Off His Teammate When He Joined the NBA
Published 11/16/2020, 12:13 PM EST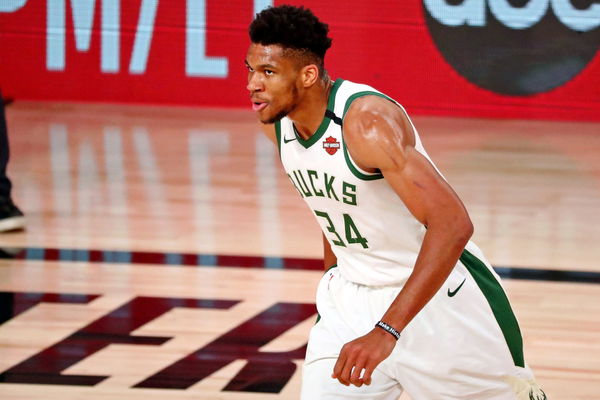 ---
---
We've seen Giannis Antetokounmpo go from an unknown draft pick to a 2-time MVP. He has now added himself to the list of what people consider the league's biggest stars. Without Giannis, the Milwaukee Bucks would be nowhere.
ADVERTISEMENT
Article continues below this ad
At the time when he entered the league, nobody wanted him. But how the tables have turned and now last season's Eastern Conference Winners, Miami Heat, are bloodthirsty for the DPOY.
The 15th pick in the 2013 NBA Draft by the Milwaukee Bucks, who could have imagined that the franchise would eventually surround him.
ADVERTISEMENT
Article continues below this ad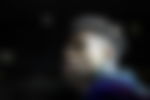 When he made his debut in October, the 18-year-old became the youngest player of the 2013-14 season. Although it took him some time to cement himself, he started showing sparks of excellence in his rookie year itself.
The most intriguing part of Giannis' journey is the improvement that he's made. By the time he was 20, for the first time in his career, he was also named Eastern Conference Player of the Week.
There was no turning back from that. He continued to set higher bars for himself and kept achieving them with ease. This caught everyone's attention.
Giannis Antetokounmpo had never watched NBA?
Would you ever believe it if someone told you that Giannis had never watched the NBA before he entered the league? Neither did he know any of his teammates before he joined the Bucks?
On Adrian Wojnarowski's 'Woj Pod', Adrian asked Giannis if he knew any of the NBA players then. Giannis stated, "I didn't know nothing about nobody and I think that's what made me fearless.
"I didn't know any of my teammates," revealed Giannis."I went to practice and there was O. J. Mayo. They told me 'You're with O.J' and I was like 'Who is O.J.?' And he [Mayo] said, 'you f****** don't know who I am?' He was pissed."
ADVERTISEMENT
Article continues below this ad
Giannis then justified himself to Mayo. He narrated, "I was like, 'Sorry! I never watched the NBA. I watched the European basketball.
Watch This Story
"And even if I watched the NBA, it was you know highlights. What made me not being scared about the NBA is because I did not know who they were, what did they did in college.
ADVERTISEMENT
Article continues below this ad
"I was just seeing people. And I was like from now on, Can you be better?" said Giannis. It is probably this mentality that has led the MVP this far and is in such high demand.
With the next season only weeks away, will Giannis stay with the team where he built himself, or will he opt for a team that will add a title to his resume?