"Burn Everything": Former Clippers Forward Voices Strong Opinion for Their Comeback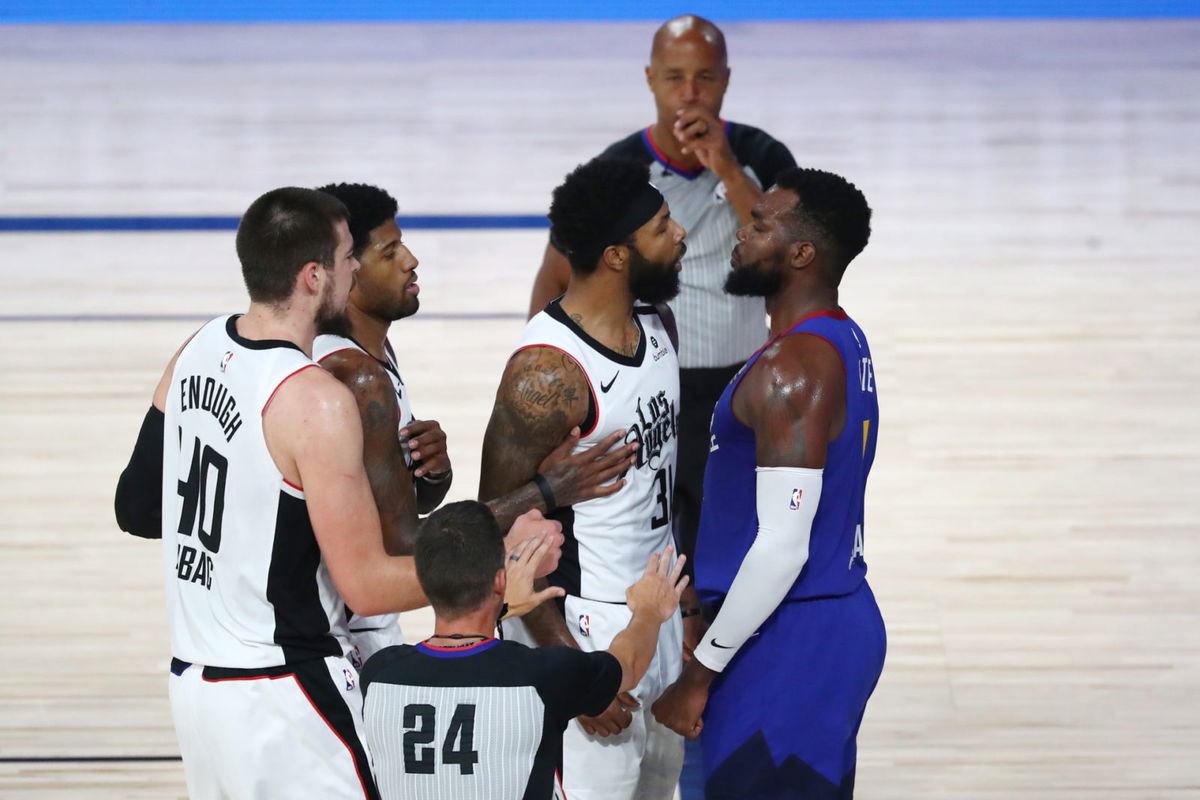 LA Clippers organization was founded exactly 50 years ago in 1970. Since then, they've appeared in the Playoffs on 15 occasions. Still, it is ill-fated of them to have never even once made it to the conference finals, let alone in the NBA finals.
This year, however, they were just one game away from entering the conference finals. They could've blessed fans with an ultimate showdown of Lakers vs Clippers. But Denver Nuggets ruined their plans by making one of the greatest comebacks in NBA's history. With this loss, it is clear that they require major changes they want to turn the tide.
A former Clippers forward has some points to make!
Matt Barnes played for the LA Clippers for five seasons. In all those five seasons, the LA-based franchise succeeded to make it into the post-season. Matt's career-best (in terms of average ppg) playoff season came in 2012-13 when his team lost in round 1. It must have been hard for him to watch his former franchise choke once again. 
In an interview, an unimpressed Matt advised the organization, "when they move to the new arena, they need to burn everything Clippers, come out with a fresh start, new team name, new arena. Let that bad history with the Clipper rest in peace."
"They need to burn everything Clippers, come out with a fresh start, new team name … let all that bad history with the Clippers rest in peace."

Listen to @Matt_Barnes22 and @DaTrillStak5 discuss what happened during the Clippers' collapse to the Nuggets ⬇ pic.twitter.com/PKP9Ql9MWi

— CBS Sports HQ (@CBSSportsHQ) September 23, 2020
He laid emphasis on the inconsistency in the team chemistry of the Clippers. He also gave last year's example when GSW lost the finals. That happened mostly because of their key players getting injured in the NBA finals. Still, that's no excuse and the world will remember Toronto as the winners. 
Will the franchise take everything behind the barn and shoot it?
During the NBA off-season last year, the headlines were that the LA Clippers are open to changing everything about their franchise. They had only recently paid huge amounts to sign the likes of Kawhi Leonard (from Raptors) and Paul George (from Oklahoma City Thunder).
Reportedly, the team owner Steve Ballmer had shown interest in having a new name, a new arena, and a new logo for this half-century-old franchise. Among these changes, they surely will have a new arena as they move out of the Staples Center that they share with competitors Los Angeles Lakers.
The Clippers have revealed a rendering of their new arena

(via @LAClippers) pic.twitter.com/6QRPX4KZ6s

— The Crossover (@TheCrossover) July 26, 2019
The franchise was named the Buffalo Braves for the initial eight seasons, turning to become the San Diego Clippers for another six seasons. They have been the LA Clippers since 1984, but the jinx still follows them. Would it help to change the name, logo, or maybe the roster? Help us know your views in the comments.
Sourabh Singh
All work and no play makes Jack a dull boy. I intend to make popularise my quote when I say sports define me better than I define sports. See ya'all Champs!