Can Deandre Ayton become Bahamas Prime Minister? The Current PM Thinks He Might
Published 07/11/2021, 10:06 PM EDT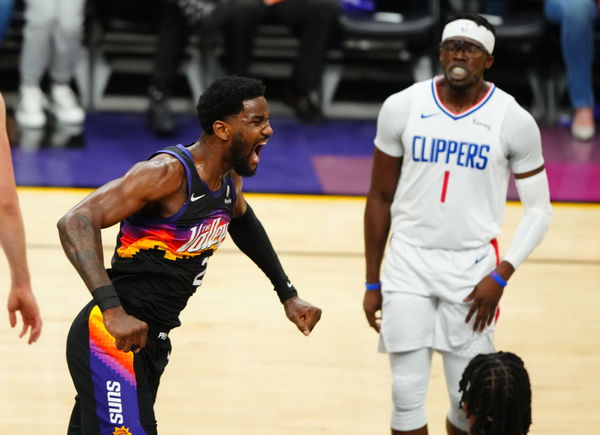 ---
---
Deandre Ayton is enjoying a fine season with Devin Booker and the Phoenix Suns in 2021. The 2018 first overall pick is benefiting from the arrival of experienced hooper Chris Paul. The latter joined from OKC Thunder in the offseason and led the Suns to the Western Conference title by beating the LA Clippers.
ADVERTISEMENT
Article continues below this ad
The Suns are currently embroiled in a hard-fought NBA Finals series with Giannis Antetokounmpo-led Milwaukee Bucks. Booker and Co. have a slender 2-0 lead but will have to keep their heads down and push hard if they want to win a first-ever championship title for the Arizona-based franchise.
ADVERTISEMENT
Article continues below this ad
Deandre is from Nassau, in the Bahamas. His father is Nigerian and his mother, Andrea, is of Jamaican and Bahamian origins. He moved to the USA in order to play high school basketball in California. The rest, as we now know, was fate.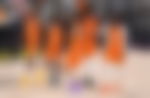 Deandre Ayton – A future politician in the Bahamas?
Bahama-born Mychal Thompson became the first player from the Caribbean Islands to be drafted as the 1st overall pick at the NBA Draft in 1978. He kickstarted his NBA career with the Portland Trail Blazers before playing alongside HOFers Magic Johnson and Kareem Abdul-Jabbar. His son Klay Thompson, is part of the Golden State Warriors franchise and features along with Steph Curry.
But even Thompson Sr. agrees that the attention he received almost 40+ years ago is nothing in comparison to all the noise surrounding Deandre Ayton.
"You've got to think back to those times. We had no cellphones, no social media, no [ESPN reporter] interviewing me in a hotel room with all this fancy camera equipment. I remember I went to New York, met with the commissioner. They announced the pick, I shook his hand. Some guy had a Polaroid, took a picture of us," Thompson said in an earlier interview.
Bahamian Prime Minister meets with Phoenix Suns' center
In a recent feature story by The Undefeated, Bahamas' Prime Minister Hubert Minnis met with Deandre Ayton and his family in order to acknowledge his impact on the islanders.  In fact, Minnis went on to suggest that Ayton might possibly be an heir to his throne in the years to come.
ADVERTISEMENT
Article continues below this ad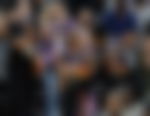 "You are sitting in the prime minister's seat. That's where I sit. So I don't know if that is some premonition for what is to come, because when I was your age, I would have never even dreamt that I would be sitting up here just like you in the cabinet office and even becoming prime minister one day," Minnis told Ayton in the interview.
The sky is truly the limit for this 22-year old kid. But right now all his attention will be focused on the ongoing NBA Finals series. Watch this space for more.
ADVERTISEMENT
Article continues below this ad