Charles Barkley Once Again Roasts Shaquille O'Neal for Being Carried by Dwyane Wade and Kobe Bryant
Published 09/20/2020, 7:00 AM EDT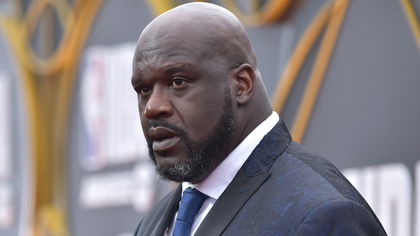 ---
---
A lot of fans know about the dominance Shaquille O'Neal brought with him to the NBA. The Big Diesel won four rings in his famed career and picked up several accolades along the way. Shaq is one of the best to ever play in the league. But where would he be without Kobe Bryant and Dwyane Wade?
ADVERTISEMENT
Article continues below this ad
Well, that is exactly what Charles Barkley wanted to know. In fact, Chuck even went a step further and said, Shaq wouldn't be the guy he is now, without Kobe and D-Wade, who helped him win chips.
The Inside crew on TNT never fail to crack a viewer up. The elite panel consists of ex-players, except Ernie Johnson Jr. who's been the host for several years. In a recent episode, the crew was discussing the 2020 MVP results, and naturally, the set was divided. 
ADVERTISEMENT
Article continues below this ad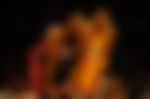 Shaq stated his case for LeBron and mentioned how he's the best player in the world. "LeBron is the best player in the world. So if you're the best player in the world, can you not be the MVP? If you're the best player in the world, you should always get an MVP. Period," he asserted.  
As the debate went on, the crew started throwing heated counters at each other. At this point, Charles Barkley decided to have a little fun, but got owned by his former foe, Shaquille O'Neal! 
Barkley trolls Shaquille O'Neal and quickly gets a taste of his own medicine
As much as fans all love Charles Barkley, they feel that he should learn to pronounce NBA players' names better. However, Chuck is one of the most entertaining personalities ever, and he is pure comedy when he gets going against his friends. 
And by friends, we highlight Shaquille O'Neal. Barkley and Shaq have a long history of roasting each other, and there seems to be no end to it. During their recent MVP discussion, Shaq mentioned how he put up gigantic numbers almost every year of his playing career. 
But Barkley threw in a statement that irritated the Big Aristotle. "If it weren't for Dwyane Wade and Kobe Bryant, we would've never even heard of you," Chuck said. After receiving the low blow from Barkley, the four-time NBA champ quickly pointed out a bitter fact. 
ADVERTISEMENT
Article continues below this ad
"There's nine rings up here and you ain't a part of that," O'Neal said, pointing out his four rings, Kenny Smith's double, and Draymond Green's trio of chips. 
ADVERTISEMENT
Article continues below this ad
Well, fair to say that 'Championship Chuck' got served by Shaq! However, these banters have been coming in ever since O'Neal joined the Inside crew. There's plenty of brilliant moments from the show, and we hope there're tons more to ease us into laughter!