Charles Oakley Not Happy With Michael Jordan for Getting Involved in His Feud With New York Knicks Owner
Published 08/04/2020, 6:00 AM EDT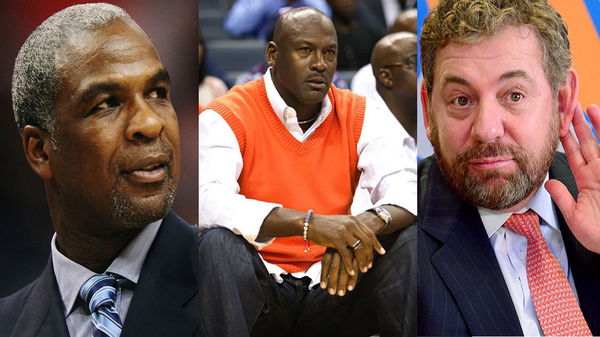 ---
---
It is ironic how we remember and savor the memories of one legend, Michael Jordan, with a beautiful documentary on him. But we remember one another such figure, Charles Oakley, by an incident where he is dragged out of the iconic arena where he earned his fame.
ADVERTISEMENT
Article continues below this ad
It was LA Clippers vs New York Knicks on February 9, 2017, at the iconic Madison Square Garden. People remember that day the least for Clippers' win but the most for the off-court feud. The then 53-YO former New York Knicks Center Charles Oakley had to be taken out by the security.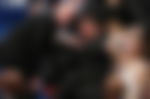 ADVERTISEMENT
Article continues below this ad
Charles Oakley and that MSG evening to forget
Charles had a poor history with the New York Knicks owner and the chairman of MSG, James L. Dolan. The NYPD arrested the former player that night on the charges of misbehaving. Remembering all of that, Charles now says, "It was some BS what happened, ain't nothing never happened. It's just messed up what happened. I was only there for like 8 minutes. For someone to blame me for doing something I didn't do and you use the owner. You put all these bad statements out, I have angry man problem, I have a drinking problem, I'm playing New York 10 years, I know of this came nowhere."
He has not yet overcome the terrible memory. Reports were also floating that he had been banned from entering the MSG even with a ticket. But the facility has confirmed that the ban has lifted, since the court order lapsed in 2018.
Although, the Oak Tree is still mad and says, "It's just hard for me to get over something. It just hurt my aunts, my mother, who raised me know that I was never a troubled guy. But someone messed with me, I got the right to mess with them. What he did and went on national TV trying to throw me on the bus and make sure I wasn't breathing 3 or 4 days."
Michael Jordan and Oakley
MJ jumped in to lend a helping hand and try to ease the situation. Oakley and MJ together played for three years in the 80s' and later during the 2002-03 season for the Washington Wizards. Michael tried to correct the issues between Oakley and Dolan, but nothing helped.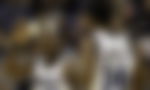 ADVERTISEMENT
Article continues below this ad
Oakley said, "Michael Jordan shouldn't have gotten involved. My thing it wasn't for him to do"
"We had a conversation but his conversation not helping me because you're [Michael] working with the owners now. I'm just a regular guy on the street now. So what could he say to turn it around, it wasn't nothing needed to be turned around. I'm glad he had my back."
In his career, Charles averaged 9.7 points and 9.5 rebounds per game. He also helped the Knicks to an NBA final. The fans from that era love him, and we hope the dust gets settled soon.
ADVERTISEMENT
Article continues below this ad
Sources: Djvlad – YouTube, Bleacher Report