"He Doesn't Deserve to Eat": When a Ruthless Michael Jordan Starved His Teammate for Not Playing Well
Published 05/07/2020, 4:52 AM EDT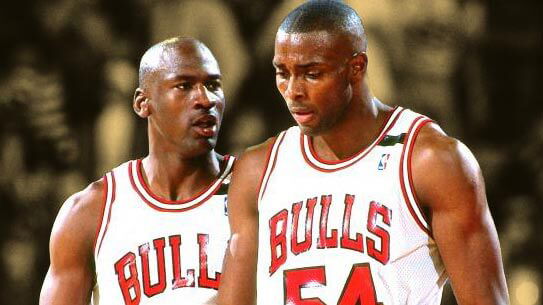 'The Last Dance' is proving to be exactly what Michael Jordan was afraid of: an MJ burn book! From on the court controversies to questionable leadership methods, it is giving us everything.
ADVERTISEMENT
Article continues below this ad
What's worse is that Jordan and the Bulls gave their consent for it. Here's another incident from the docuseries that might take people by surprise.
When Michael Jordan starved a teammate for having a poor game
ADVERTISEMENT
Article continues below this ad
The NBA community is well aware of the Chicago Bulls' star's rough behavior with his teammates. Even though one side of the coin says it brought out the best in them, the other points out to how harsh he was.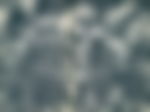 This particular story revolves around MJ's teammate, Horace Grant, which was highlighted in the sixth episode of the docuseries.
Author Sam Smith, who used to cover the Bulls as a reporter, was recently on the KNBR's Tolbert, Krueger and Brooks Podcast. He addressed his book "Jordan Rules" and the surrounding controversy.
Smith told the hosts, "Players would come to me over the years and say, 'You know what he did? He took Horace [Grant's] food away on the plane because Horace had a bad game,'" Smith said.
"[Michael] told the stewardesses 'Don't feed him, he doesn't deserve to eat.'
"They would tell me stuff like that and then they'd say 'Why don't you write this?' And I would say 'Well I can't write it unless you say it.' I don't do 'league sources'. You can't do that kind of stuff on these kind of things. 'If you want to be quoted I've got no problem with that.' 'No, no, no we can't say that about Michael Jordan.'"
It seems as if all the players who apparently told Smith these things were afraid Jordan would pick them out one by one and ruin their lives. After all, we know Jordan holds grudges!
Jordan already had a grudge against Grant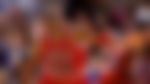 According to Horace Grant, Jordan never wanted him. Grant told the Pardon My Take Podcast that Jordan wanted the Bulls to draft someone else, but team owner Jerry Reinsdorf took a stand for others in the organization who wanted to Grant. The Bulls selected Grant No. 10 overall in 1987.
Later, Jordan accused Grant of being the mole in the team who gave author Sam Smith details of what went on in the team for his book. "He was telling everything that was happening within the group," Jordan said in the documentary.
Grant, however, strictly denied the accusation. "No, not one thing I divulged to Sam Smith."
He felt Jordan and the others were looking for scapegoats and that he was being wrongly targeted.
ADVERTISEMENT
Article continues below this ad
Grant played from 1987 to 2004. He won three NBA championships alongside Jordan and the Bulls from 1991 to 1993. Then, he became the G.O.A.T.'s rival when he joined Orlando Magic.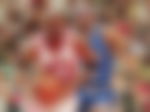 ADVERTISEMENT
Article continues below this ad
Jordan may flip the story by saying that he was messing around or he wasn't serious. However, unless he gives a statement saying so, we have no option but to believe the documentation.