How the Beef Between Michael Jordan & Isiah Thomas Was Accelerated by Isiah's Nephew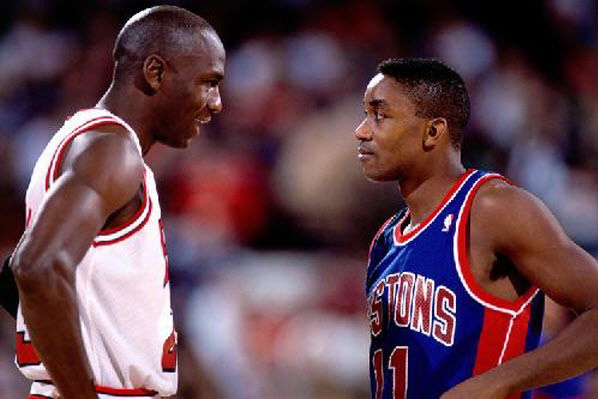 One of the fiercest rivals for Michael Jordan and Chicago Bulls during that era were the Detroit "Bad Boys" Pistons. Especially for Jordan, it was always a fierce outing against the Bad Boys in the NBA.
The Pistons had specific tactics to contain Jordan called "Jordan Rules". Pistons former coach Brendan Malone said that there were three Jordan Rules- 1. Not letting him drive baseline. 2. Push him towards his left. 3. Double him on the post.
Both Pistons and Bulls hated losing against each other. A rather infamous incident showing it was after the 1991 Eastern Conference Finals. Pistons had won successive titles in the two previous seasons. They were looking for a three-peat. But they had Jordan and the Bulls in front of them in the conference finals in 1991. The Bulls absolutely demolished them. A dejected Pistons, after the game, walk away without a handshake.
Isiah Thomas' nephew might have something to do with beef with Michael Jordan
The animosity between the two teams has been visible even in the latest episodes of The Last Dance. Among the individual battles was between Jordan and Isiah Thomas. Jordan has previously many times expressed his hate towards the Pistons and their player Isiah Thomas. Thomas has also made quite a few comments against Jordan.
Talking about the beef between Jordan and Thomas, John Salley said it started with Thomas' nephew sporting a Jordan jersey. Sally was a member of the Bad Boys Pistons team that won consecutive titles in 1989, 1990, and was also a part of the infamous walkout in 1991. He played alongside Thomas for eight years between 1986 and 1992.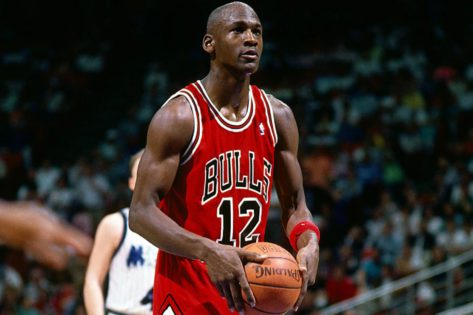 He said that the beef between Jordan and Thomas started when the latter once saw his nephew wearing a Jordan jersey.
"Isiah goes home and his nephew is wearing a Michael Jordan Bulls jersey. Not really understanding that the great Isiah Thomas plays for Detroit and we don't wear that," he said. Salley said that it got to Thomas' head. He then wanted to go off every time he played against Jordan.
"Isiah was mad (on watching his nephew persisting with Jordan jersey)," Salley said.
John Salley says the Isiah Thomas/Michael Jordan beef started when Isiah went back to his hometown of Chicago and saw his nephew wearing a Michael Jordan jersey

(🎥 VladTV) pic.twitter.com/IISL5V7laS

— NBA Central (@TheNBACentral) April 27, 2020