Before 'The last Dance' released, the community believed that Michael Jordan appeared hard on his colleagues, but for their own good. Afterwards, it believed he troubled them an unnecessary amount, and that he was nothing but an abusive jerk.
Amongst all the negative comments and controversies surrounding the Chicago Bulls legend, his former teammate Steve Kerr comes as a beacon of positivity.
How Michael Jordan set up Steve Kerr's life
Former Chicago Bulls stars Michael Jordan and Steve Kerr were teammates for the franchise's best years. Together, they won three straight championships with the team. A lot of his former teammates look at MJ as the selfish guy on the team who bossed them around. Steve Kerr, however, isn't one of them.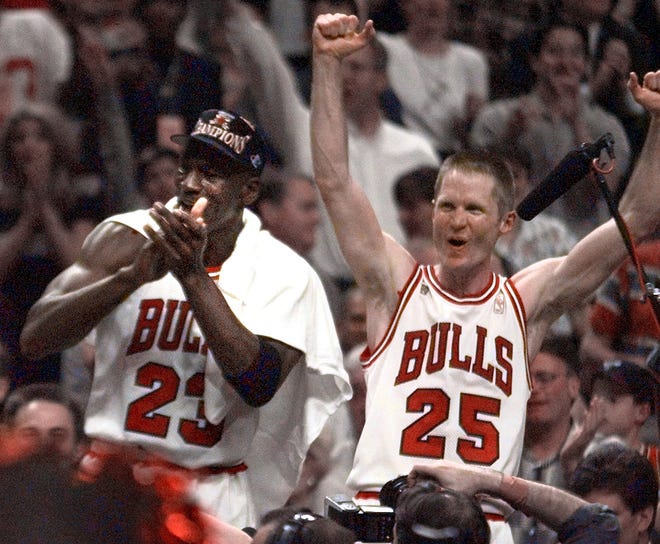 In a recent episode of NBC Sports' 'Sports Uncovered' podcast, now Golden State Warriors' head coach Steve Kerr revealed how Jordan made him the star he became.
"I owe him everything," Kerr said. Elaborating on the same, he went on to explain how Jordan affected his life.
Kerr admitted that playing with Jordan completely changed his life. He also talked about how he went from being an average player to someone who the league considered a star, all because of Jordan.
"To that point, I had bounced around. I was just an average player. (Because of MJ) I was able to play on these championship teams, made a name for myself, was able to get into TV, into broadcasting, into management and coaching."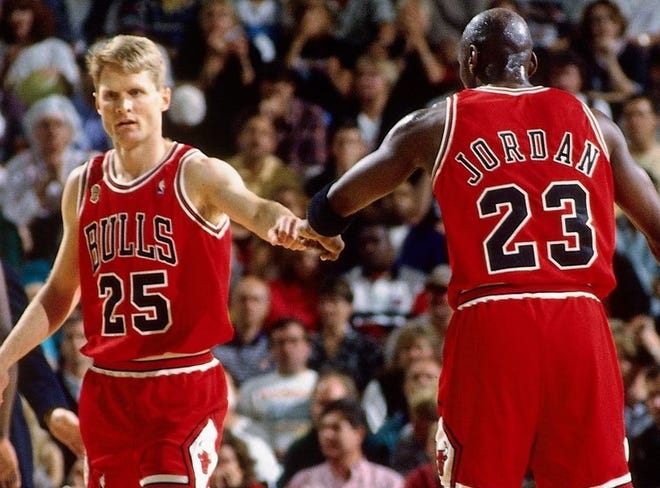 Kerr revealed that he did not get hired for the top jobs after retirement from the game by himself. The fact that he had played next to Jordan and been part of championship teams contributed largely to it.
Kerr disclosed that Jordan's presence in his life made a tremendous impact on his game.
"So I kind of owe Michael," he believes.
Even after all this humble talk, the community knows that Steve Kerr was a talented player and a delight to listen to either way. His humor and vision made him a must-listen on TNT broadcasts back in the day. Also, to this day, Kerr remains the league's all-time leader in 3-point shooting with a percentage of 45.4%.