One of the most memorable scuffles that Michael Jordan engaged in was where the NBA legend punched his teammate Steve Kerr, out of frustration. While we thought that's all there was to the incident, Kerr recently provided further details about the brawl.
What Steve Kerr remembers about when Michael Jordan punched him
From what the Chicago Bulls legend Michael Jordan said in 'The Last Dance', he got mad at coach Phil Jackson because he was calling out minor fouls. The incident took place during a practice session before  the 1995-1996 season. Jordan ended up displaying his frustration by punching his then teammate, Steve Kerr.
"I'm getting mad because if you're protecting this guy, that's not going to help us when we play New York. That's not going to help us when we play these teams. They're very physical," Jordan felt.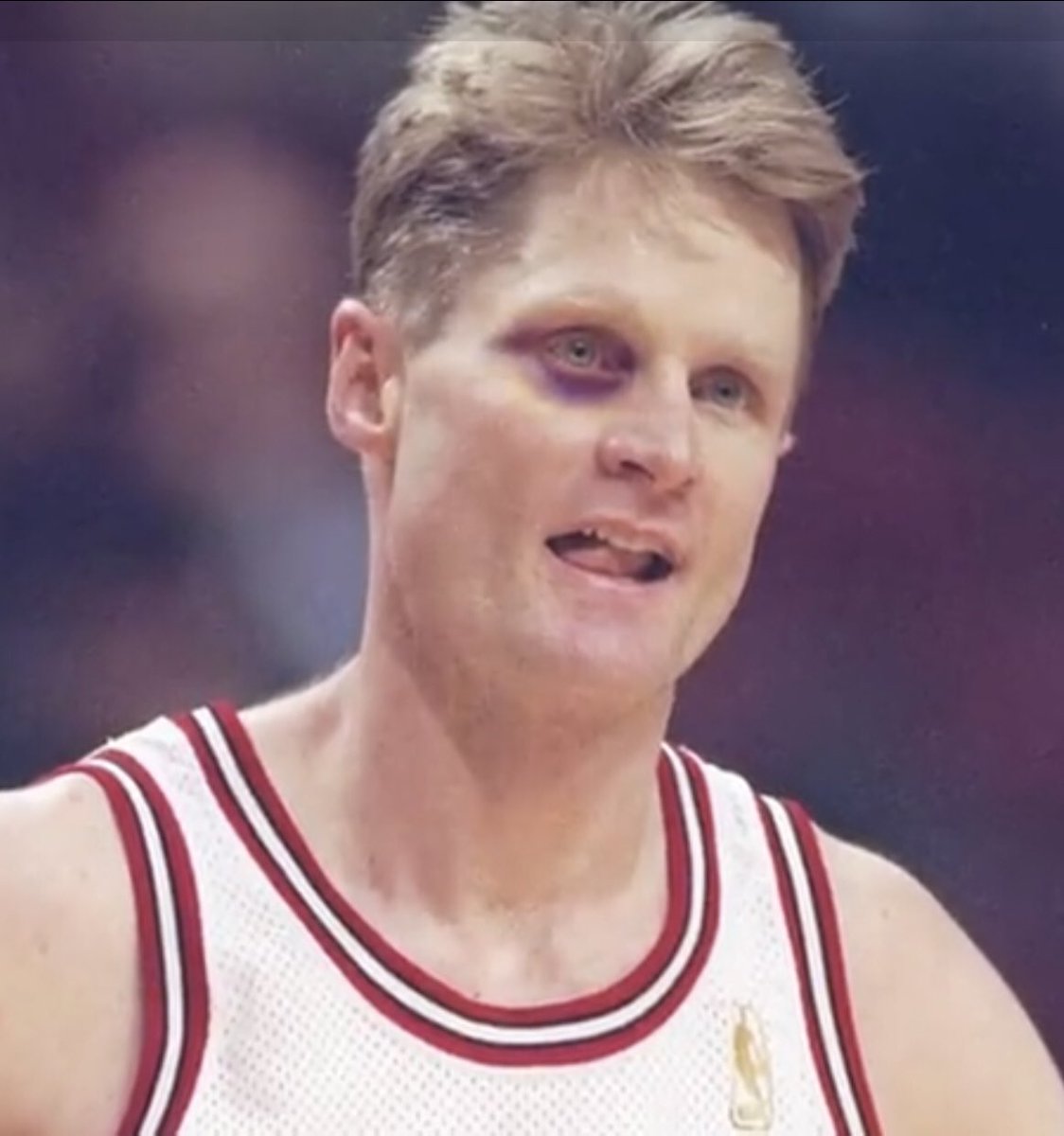 However, it seems there was more to the brawl than what the docuseries showed.
Kerr recently came on former NFL player Chris Long's 'Green Light' podcast, where he talked about the incident. Recalling his version of the scene, the GSW head coach revealed,
"My memory was that Phil had gone upstairs to his office while we were scrimmaging because he had to take a phone call from the league or something.
"That's when we got into it. So, Phil came down to see what was going on. And I remember him coming over to me."
Kerr revealed that Jackson told him he will have to clean 'it' up. To which he humorously replied, "My eye or my relationship with Michael?"
What's surprising is that, to date, Kerr maintains a positive attitude towards Jordan and his actions. Even after many of his former players turned against Jordan for his I'm-above-all attitude, Kerr feels differently.
According to the much celebrated 54-year-old head coach, having played alongside Jordan provided him with all the endorsements during his career. Kerr feels that all the top-notch job opportunities he received post retirement were also because of MJ.
Looks like MJ's punch in the face either enlightened Kerr or made him slip his lid completely. Either way, good for you, Steve Kerr.