Jerry Krause's Unpublished Memoir Paints a Different Picture of His Relation With Michael Jordan
Published 05/06/2020, 12:27 PM EDT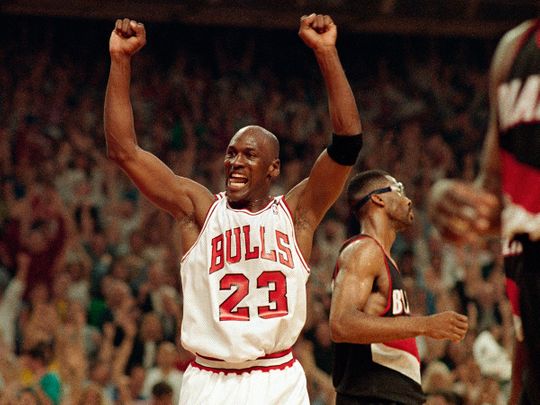 ---
---
Despite a few off-court issues, Jerry Krause and Michael Jordan made a great pair if you look at their records.
ADVERTISEMENT
Article continues below this ad
In an unpublished memoir of Krause, he had written about his relationship with Jordan. He wrote that both had similar attitudes towards the game. Both always wanted to win.
Krause's family provided the excerpt to 
K.C. Johnson
of NBC Sports Chicago that read:
ADVERTISEMENT
Article continues below this ad
"Personally, despite our problems off the court, he was great to deal with on the court, where it counts. He wanted to win as much as I did, and we both were driven by winning again and again, looking for any edge to keep it going. Despite his quote about "my supporting cast" early in his career, he knew deep down that no individual was good enough to win in this game without being on a team that could win."
Michael Jordan and Jerry Krause were a great pair for Chicago Bulls
Krause became the general manager of
Chicago Bulls
in 1985- one year after Jordan cam into the Bulls lineup. Not long after he became the GM of the Bulls, Krause started looking to hire Phil Jackson as the coach. While Jordan initially did not like the idea of Jackson being the coach. In fact, it was Jackson's triangle offense that Jordan wasn't a big fan of.
But Jackson soon became the coach of Bulls as Jordan and co. built a dynasty. With Krause at the helm, Jordan and the Bulls won six titles in eight years between 1990 and 1998- an unprecedented achievement.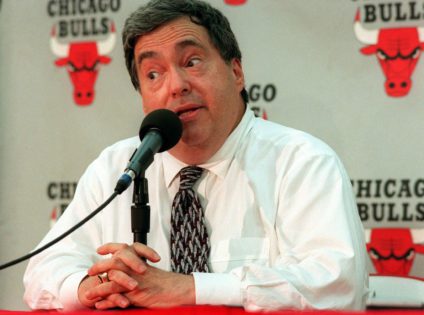 In his memoir, Krause wrote that he and Jordan were a perfect match as people who had the hunger to win.
ADVERTISEMENT
Article continues below this ad
"Were we good for one another? I think we turned out to be a great match. We were both stubborn, strong-willed competitors, proud of our ability and wanting to carve out our own niche in the game's hierarchy," the excerpt read.
While Jordan's career at the Bulls ended in 1998, Krause remained the Bulls manager till 2004. He won the
NBA
Executive of the year award twice in his career.
Krause died in 2017.  His memoir remained unfinished. He was posthumously inducted into the Basketball Hall of Fame in the same year that he died.
ADVERTISEMENT
Article continues below this ad
More from EssentiallySports on Basketball