"Michael Had a Little Problem With That": Scottie Pippen Reveals Why Horace Grant and Michael Jordan Had Consistent Beef Between Them
Published 05/23/2020, 5:30 PM EDT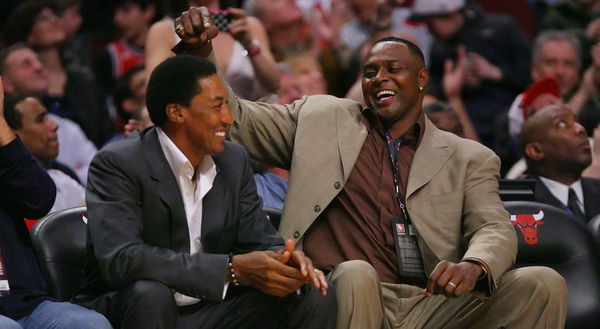 'The Last Dance' revealed and highlighted several controversies that surrounded Michael Jordan over the years. We've heard about most of these from MJ's point of view. What we haven't heard, is his teammates talk about his rivalries.
The NBA legend's closest buddy on the team, Scottie Pippen, shared his side of beef between one of his friends, Horace Grant and MJ.
Was Scottie Pippen ever really on team Michael Jordan?
ADVERTISEMENT
Article continues below this ad
The NBA community is well aware of the fact that Chicago Bulls legend Michael Jordan considered Scottie Pippen as a real good friend. However, we never really heard a lot around the same from Pippen himself.
We do feel, however, that Pippen has started to show what we feel are his true colors. Earlier this April, the Chicago Bulls great revealed his point of view on the infamous Michael Jordan-Horace Grant feud.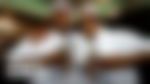 In an interview with Thuzio, Scottie Pippen revealed the nature of his relationship with Horace Grant initially.
"When I first came to the Bulls, my relationship with Horace Grant was very close, we got drafted together, we flew on the same plane to come in. We immediately bonded like brothers, we started working out together and we just grew and we were inseparable."
Then, the Bulls No.2 admitted that the rivalry between MJ and Grant made things rather difficult for him.
"Michael had a little problem with that. And really, it was more of a problem with him and Horace. Horace and Michael didn't really see eye-to-eye.
"He believed in everything being equal. And there were days when Michael would play 45 minutes, even 48 minutes, and Horace just didn't understand."
How MJ affected Pippen's relationship with Horace Grant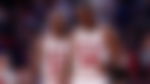 Scottie explained what exactly made Horace and himself drift away from one another. "Horace felt like he was getting special treatment, so that kind of put a little space in between our relationship."
ADVERTISEMENT
Article continues below this ad
Further, the 54-year-old former Bull expressed that the rivalry between the two made it difficult for him to balance his relationship with Horace but also try to be Michael's friend. Talking about how he ended up closer to MJ, Scottie said,
"As time passed, my relationship with Horace was still strong, but as Horace became a free agent, he just decided he didn't want to be here anymore. And my relationship with Michael came a little closer."
ADVERTISEMENT
Article continues below this ad
Sounds like Horace and Pippen shared a rather tight friendship. We wonder whether Pippen got closer to MJ as a replacement for a lost friendship. Or was he just trying to be in Jordan's good books? We may never know for sure.