"Michael Jordan Was Throwing Them Under the Bus": Dennis Rodman Reacts to Former Teammates' Bitter Comments
Published 05/21/2020, 9:42 AM EDT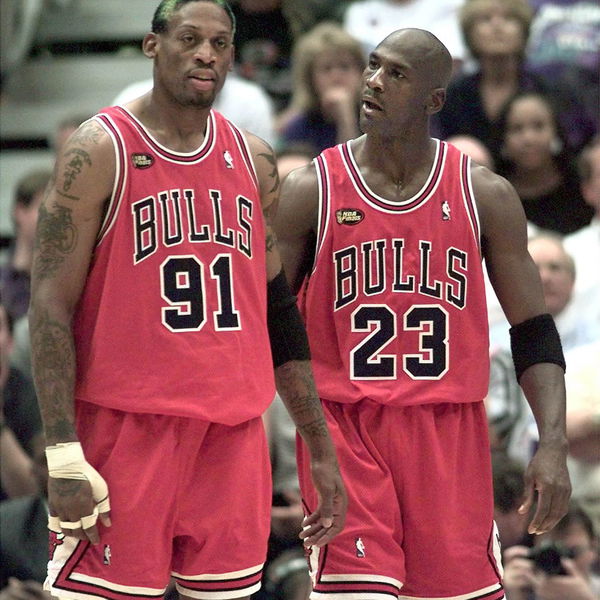 ---
---
ESPN's 'The Last Dance' documents the greatness of the Chicago Bulls' dynasty and Michael Jordan. Responses from the NBA community and league were mostly positive.
ADVERTISEMENT
Article continues below this ad
However, the players documented in the series feel otherwise. Recently, a few of them opened up about their depiction in the 10-part docuseries, and why was it wrong.
How Michael Jordan seemed to slant 'The Last Dance' towards him
ADVERTISEMENT
Article continues below this ad
Apparently, Michael Jordan is the one who gave his nod for 'The Last Dance' to be made. Hence, it is no surprise that the makers focussed more on his greatness. However, what they also ended up doing was make MJ's teammates look bad.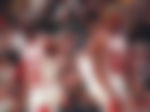 Dennis Rodman, who played alongside MJ during the peak of Bulls' dynasty, felt like his teammates weren't ready for how the makers and Jordan put the docuseries together.
Rodman told Good Morning Britain recently that it was an amazing feeling to watch the documentary. However, he did admit that it wasn't the most balanced depiction. He said,
"The players were a little upset because they felt Michael was throwing them under the bus. 'You guys wasn't doing what I want you to do, I'm the greatest, I'm determined to win no matter what'.
"The next thing you know Michael starts to talk about the whole team, the teammates I played with."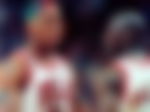 Rodman also felt like it was rather shocking for his former teammates to process the documentation.
"Mentally I don't think they were strong enough to handle that, because Phil Jackson is a laid back coach. Michael is more like, 'I'm going to do it watch me be famous'."
Further talking about how he personally took the entire situation, Rodman said, "He didn't really pull me on that because I had already that will to win because I came from winners in Detroit and San Antonio. I didn't care because I was already famous."
Why both friends and rivals don't like the docuseries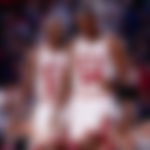 Horace Grant, MJ's rival, but also a teammate at one point, seemed rather upset too. According to Grant, The Last Dance was only a 'so-called-documentary'.
Horace, who won a total of three championships alongside MJ, felt that the makers were biased towards Jordan. He said on the ESPN 1000's Kąp and Co podcast, "I would say (the documentary was) entertaining. But we know, who was there as teammates, that about 90 percent of it (was) b***s**t in terms of the realness of it."
Grant firmly believed that the makers edited out a lot of incidents that made MJ look not-so-tough. He revealed, "It wasn't real, because a lot of things (Jordan) said to some of his teammates, his teammates went back at him. But all of that was kind of edited out of the documentary, if you want to call it a documentary."
The series outraged even Jordan's supposedly closest mate, Scottie Pippen.
ESPN's Radio host David Kaplan revealed that the series made Pippen 'beyond livid' and 'angry'.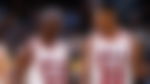 The second episode describes how Pippen was tangled in a contract dispute with the Bulls. It also showed how he delayed surgery on his ankle until the beginning of the 1997-98 season, which kept him sidelined for two months.
ADVERTISEMENT
Article continues below this ad
The documentary implies he did it on purpose and out of spite. Jordan even declared that he felt Pippen made a 'selfish' decision. According to Kaplan, that irked Pippen.
"Pippen felt like up until the last few minutes of Game 6 against the Jazz (in the 1998 NBA Finals), it was just 'bash Scottie, bash Scottie, bash Scottie," Kaplan said.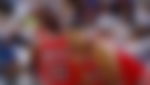 ADVERTISEMENT
Article continues below this ad
We must say, Jordan was afraid of how the fans would look at him after watching the docuseries but seemed to forget how it would affect his own former teammates.