"I Can Also Be That Guy": Joel Embiid Reveals How Watching 'the Last Dance' Made Him Feel Closer to Michael Jordan
Published 06/16/2020, 1:09 PM EDT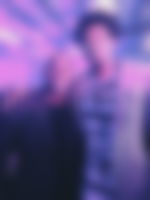 ---
---
One may think that the buzz around ESPN's Michael Jordan centric 'The Last Dance' is over. After all, a whole global pandemic and nationwide protest against racism happened since its last episode aired. Yet there are some who talk about the impact of the many controversial episodes of the docuseries.
ADVERTISEMENT
Article continues below this ad
How Michael Jordan in 'The Last Dance' affected a young NBA player
Back when he was in his peak years, Michael Jordan influenced a lot of people. These included his teammates, his opponents, as well as the fans. 17 years after his retirement, it seems MJ wanted to keep his legacy fresh in people's minds.
ADVERTISEMENT
Article continues below this ad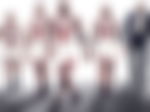 Jordan had an idea that the viewers might take his actions in a negative light when they watched the series. However, we're pretty sure he could not have anticipated how bad it would get. While the 10-part docuseries depicted the Chicago Bulls legacy, it also highlighted and brought back many of MJ's old controversies, and gave birth to new ones as well.
However, some people choose only to look at the positives in everything. It seems Philadelphia 76ers center, Joel Embiid, was one of them.
In an interview with Lauren Rosen for the Philadelphia 76ers page on the official NBA website, Embiid revealed his thoughts about 'The Last Dance'.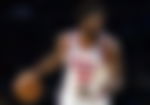 ADVERTISEMENT
Article continues below this ad
Embiid, who is preparing to make himself as fit on the court when he gets to play once the season resumes, as he was before it was suspended, felt he could relate to MJ. The 26-year-old revealed, that he felt he could be just like Jordan. All he needed to do was keep on working hard.
"I did watch it. It was interesting. I saw a lot of similarities, and a lot of people have told me that. I'm always quiet about it, but I kind of saw that there's a lot of similarities, and I can also be that guy," Embiid said.
"I just need to keep putting in the work, and that's what I've been doing. It was a great documentary and I enjoyed it."
ADVERTISEMENT
Article continues below this ad
You sure can do it if you follow in the footsteps of the great Michael Jordan, Joel. Just leave out the being-a-jerk-part.