With the release of ESPN's 'The Last Dance', the NBA community can now witness why the Michael Jordan era was a golden one. However, will the generations 40-50 years from today know any NBA team that is at its peak now? Steve Kerr recently gave his opinion about a documentary of the Golden State Warriors. He also talked about how Phil Jackson brought 'The Last Dance' to the Bulls.
Is Steve Kerr not okay with Phil Jackson and his hypocrisy?
Recently, Golden State Warriors' head coach Steve Kerr was on the 'Runnin' Plays' podcast. He discussed many things, one of which was a documentary for the Warriors like the ones the Bulls now have.
When the host asked him if he ever open the doors of his team's locker room to a documentary crew, Kerr strictly refused. He explained,
  "I don't think so. It's very intrusive and difficult to function with something like that in place."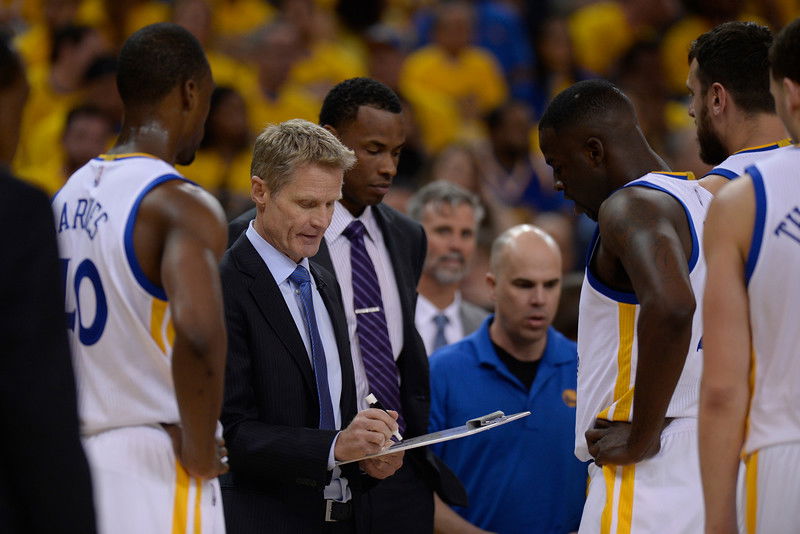 Then, the former Chicago Bulls point guard recalled the time when the then Bulls' head coach Phil Jackson suddenly turned on his locker room ethics.
"The irony is that Phil Jackson was really adamant about the sanctity of the locker room. Very few people were allowed in our locker room when I played there for five seasons. And then all of a sudden that last season it was 'hey, guys were going to do this documentary. NBA Entertainment's gonna be here. It's kinda like 'wow, that was a shift in policy."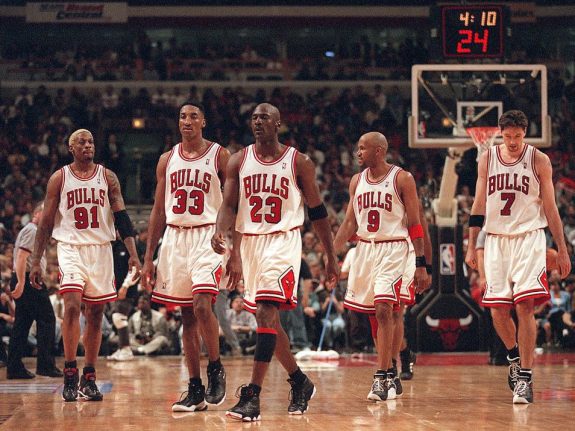 Talking about why everyone agreed to the documentary and what made it significant for the team, the 54-year-old said,
"But I think what makes the whole project unique is that everybody knew it was the final season. You know, Phil names it 'The Last Dance' beforehand, Michael basically says, 'hey you know we wanna do this' or 'I wanna do this documentary', everybody says ok great. We just did it. And yet I think it's really unique and special, but it should remain that way. Because that team was unique and special. That season was so unique that it really did deserve its own story."
From his talks, Steve Kerr didn't really seem very enthusiastic about the change Jackson suddenly brought to the locker room. Maybe Kerr liked the sanctuary of a quiet locker room.
Unfortunately, Kerr's first hand experience also shows that since it was the final season, everyone must be melancholy about the same. The documentary might have felt like a picker upper for the team.
As the episodes unravel, the community might know for sure what the Bulls really felt. All we can do for now is literally wait and watch.