Chris Bosh Admits it was Tough being NBA's Villain Alongside Miami Heat Teammates LeBron James and Dwyane Wade
Published 10/22/2020, 1:00 PM EDT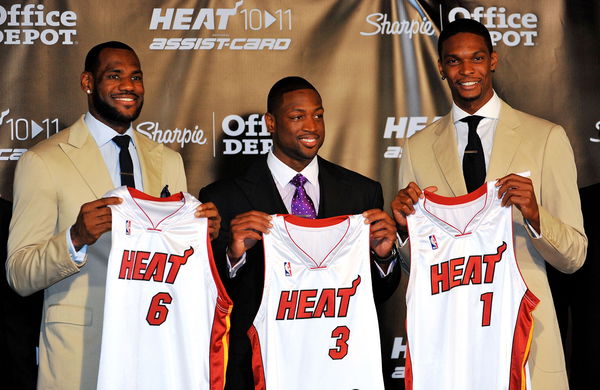 In 2010, LeBron James, Dwyane Wade, and Chris Bosh joined the Miami Heat to form the Heatles. The trio were expected to win multiple titles during their stint, and they won two championships in four tries.
But those titles came at a cost to the superstars. The 2010-2014 Heat were unarguably the most hated team in NBA history. For starters, they altered the balance of the league, and second, LeBron left the city of Cleveland.
ADVERTISEMENT
Article continues below this ad
Cavs fans went bizarre after the infamous decision by James in the 2010 offseason. Chris Bosh talked about how the team took on the role of villains when he appeared on "The Load Management" podcast by Complex.
"It's tough man, you don't see yourself doing that… You never look at it like that, you see it in your mind that it's going to go a certain way and not even thinking that oh, maybe we probably will be playing heel the whole season. Because we are not even thinking that. We are just trying to put our best team together, and that was it.
"Everything else came on as a bombardment, which I totally get it. And we were steadily just always trying to move and same time trying to gel as a team."
As Bosh revealed, they might never have guessed the amount of hate fans would deliver to them. But at the end of the day, they embraced that heel role and won two NBA Champions even while undergoing a potentially disastrous situation.
Miami Heat: The post-Big 3 era
ADVERTISEMENT
Article continues below this ad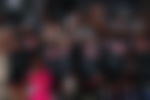 After the Heat lost in the 2014 finals, rumors surfaced that the era of Heat's Big 3 was over. The rumors came true as LeBron returned to the Cavaliers next season. Wade and Bosh were also looking sluggish and near the end of their primes.
In the next few years, the Heat struggled to make it back to the NBA Finals behind a mediocre team. But that all changed in the 2019-20 season when they signed Jimmy Butler. Butler emerged as the leader of the Heat and carried them to the NBA Finals after 6 long years.
ADVERTISEMENT
Article continues below this ad
Although they couldn't win it all this season, they have a chance to run it back and possibly repeat the same success.
Can the Heat repeat their successful season?