Chris Bosh Details How Miami Heat Wasn't Psychologically Prepared to Face Dallas Mavericks in 2011 NBA Finals
Published 11/22/2020, 4:30 PM EST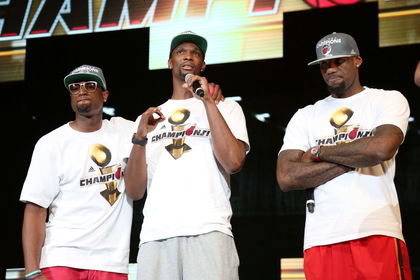 ---
---
When the Miami Heat formed the 'Big Three' in 2010, it seemed like the sky was the limit and nobody could stop them from winning a championship in their very first year together.
ADVERTISEMENT
Article continues below this ad
However, to everyone's surprise, the Dallas Mavericks proved this prediction wrong. Despite having Chris Bosh, Dwyane Wade, and LeBron James, losing in the 2011 NBA Finals was the most embarrassing thing that could have happened to the Miami Heat.
The Heat had the first game under their belt. However, after being in the lead by 15 points in the 4th quarter of Game 2, the Mavericks made one of the greatest comebacks in the league's history. Their superstar, Dirk Nowitzki, had the run of his career in that series and was unstoppable throughout.
ADVERTISEMENT
Article continues below this ad
He led the Mavericks to their franchise's first NBA Championship. The Heat were just not prepared to battle it out with a team that had an ocean of experience on their roster, along with a coach like Rick Carlisle.
This loss changed the way people viewed the Heat's 'Big Three', who won two titles in the Heat.
What did Miami Heat learn from their loss against the Mavs?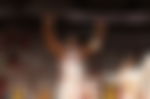 On 'All The Smoke' with Chris Bosh, he explained what lesson did took from their shocking loss against the Mavericks in 2011. "Man! The biggest lesson? Don't count your eggs before they hatch. The one thing I learned for sure, was don't watch TV," stated Bosh.
His hilarious comment made everyone laugh, but he continued, "I think as a team, just having that toughness. Understanding that they're a great team too and it's going to be runs and stuff. I think we hung our heads way too much, we weren't alert.
"It was some simple things that they did. You know just those team-building concepts, just those small things like calling that switch under five seconds.
"That last four, last three and a half seconds where you'll see good teams continue to make the next play and make the next closeout.
"And they're going to keep making the right pass. They had the trust. Psychologically, we weren't prepared for that. We let guys get off and let that damage or psyche."
"I think after that we understood that it's a game of runs. They might have a run, we might have a run. Let's keep playing, let's go to the next play.
"Let's get a stop, let's get a bucket. You know those intangibles, we got way better at that. It was a huge lesson learnt," Bosh concluded.
ADVERTISEMENT
Article continues below this ad
Well, it looks like this did wonders for their future games. Despite the mistakes, James, Bosh, and Wade come under the best trios in the NBA's history. The Heat even retired Bosh's jersey No. 1 in the 2018-19 campaign.
ADVERTISEMENT
Article continues below this ad