Chris Bosh Recalls How LeBron James Inspired the Decimation of the Celtics in 2012 Playoffs
Published 11/21/2020, 9:16 AM EST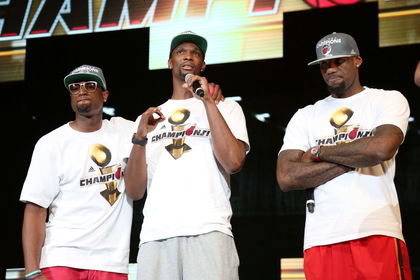 ---
---
LeBron James may have had a big-three with the Miami Heat, but his runs to the Finals were never easy. After the loss against the Dallas Mavericks in 2011, there was an ungodly amount of pressure on LeBron in those Playoffs.
ADVERTISEMENT
Article continues below this ad
All his doubters got ammunition when his Heat went down 3-2 to the Boston Celtics in the Eastern Conference Finals. LeBron went into Game 6 facing elimination and dropped 45 of his team's 98 points and almost single-handedly carried them to a win. Chris Bosh spoke about this game to Matt Barnes and Stephen Jackson.
ADVERTISEMENT
Article continues below this ad
"At the ten-nine minute mark in the second quarter, that's when kind of I realized. Damn, Bron hasn't missed. Everything he's throwing is going up. That made it easier on us because all we needed to do was get a stop.
"It motivated us on the defensive end to get a stop and then get the ball to LeBron. I don't know where he's at, but we need to keep him there. The next thing we know is it's three minutes left and we're up 25-28 points.
"Damn. We're going back home and we survived it."
LeBron James cementing his legacy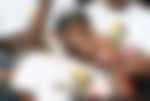 That win over Boston is still considered one of the best games of LeBron's career. After being called passive throughout his Heat career, he gave his biggest rivals at the time the work in that Game 6.
ADVERTISEMENT
Article continues below this ad
That wasn't just a win, but a massive momentum swing towards Miami. They would end up winning that series in 7 and beat the OKC Thunder in the Finals to become champions. It was officially LeBron's first ring.
Bosh was hurt for most of that series, but played a role in both Game 6 and 7 to help Miami come back in that series. LeBron has made a playoff career of having his back against the wall.
ADVERTISEMENT
Article continues below this ad
While we would see him pull off an even crazier comeback in 2016, this was definitely the first indicator of LeBron James' greatness in the Playoffs and how it translated into rings.