Chris Bosh Reveals Secret to LeBron James' Longevity in NBA
Published 10/18/2020, 10:00 AM EDT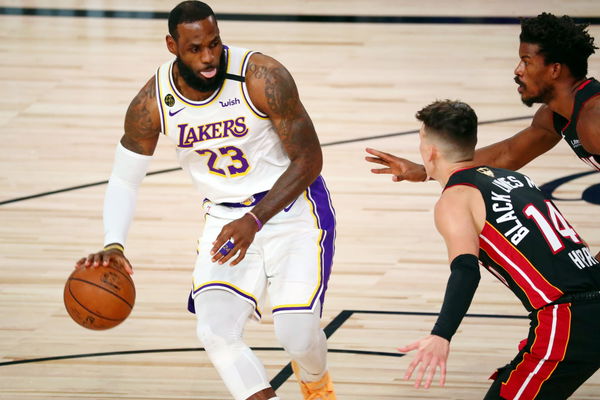 ---
---
LeBron James is defying the odds every single day. At age 35, he is still playing at the top level and is still one of the best players in the NBA. Despite winning his fourth NBA championship, James does not look to be slowing down. His dedication and work ethic are unparalleled.
ADVERTISEMENT
Article continues below this ad
James has brought a championship to the Los Angeles Lakers, 10 years after their last one. But it is his level of play during the season that has caught the eyes of many. To be doing what he does at his age is nothing short of remarkable.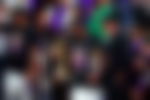 The amount James' puts into his body to be able to continue playing at the highest level possible is unheard of. In year 17 of his NBA career, James is still one of the best players in the league, if not the best. And he doesn't look like he will regress anytime soon.
ADVERTISEMENT
Article continues below this ad
LeBron James has worked on his body for years
Watch This Story
James' former teammate and close friend Chris Bosh went on the 'Club Shay Shay' podcast. About James' still playing at this level, Bosh attributed it to his early years of working on his body.
"He put so much into his body so early. Everybody is just now being able to see the benefits that he's reaping. He's put in so much work. He was stretching twice a day, working with a trainer when he was in his early 20s. I remember seeing him, and he has a guy that stretches him, and they're doing tissue work. Even if I wanted to do it, I don't know where to start. Just his foresight back then, to take care of his body and do the right things and invest in himself.
"Now he's reaping the benefits, now he can combine the drive and physically being able to do it and compete for championships. Jordan and Kobe were playing well at 36, and he's 35, so he's looking to play like this till at least 37 and then see where he's at after that. He's put the time and work in, he's made the sacrifices to keep playing ball at the level."
James and Bosh played together for four years in the Miami Heat, alongside close friend Dwyane Wade. They were dubbed 'The Big 3' and went on to four NBA Finals and win two NBA Championships. LeBron James won League and Finals MVP for both those championship seasons.