CJ McCollum Confirms Patrick Beverley's Audacious Stephen Curry Incident
Published 08/21/2021, 4:39 PM EDT
---
---
Patrick Beverley is one of the elite on-ball defensive guards in the current game. Beverley's energy and aggression on the defensive end has been his identity for these past few seasons. Battling through multiple early playoff exits throughout his career, Beverley's attitude flipped as the Clippers signed Kawhi Leonard and Paul George in 2019.
ADVERTISEMENT
Article continues below this ad
Around the time of that event, the rather outspoken trash talker overconfidently bid on his team's chances for winning a title. Contrary to what Pat Bev claims, the trash talk incident with Stephen Curry did indeed happen!
While Beverley took a shot at Steph calling a Clippers takeover out West, what happened was quite the opposite! 2 years into the incident, the 'little brothers' in L.A. are still searching for their maiden title, and Beverley is no longer a L.A. Clipper!
ADVERTISEMENT
Article continues below this ad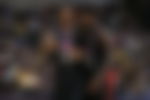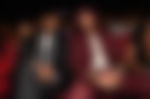 Trash-talk backfiring on Patrick Beverley
On his 'Pull Up with CJ McCollum' gig on apple podcast, CJ commented on Beverley's verbal jibe at Curry. Confirming that it actually happened, McCollum said – "The funny part of all this is that I remember once upon a time Patrick Beverley was talking to Steph Curry during the game at half court. And he told the Steph that you know you guys had your run the next five years are mine and he kind of fast forward and life always I guess it comes full circle."
The end of the Warriors dynasty brought new contenders to the fore. Beverley, then with his latest entourage, reportedly told Steph – "You had the last five years, the next five years are mine."
The Warriors in their time held the league at ransom, and Pat Bev in the 2019 Free Agency likely envisioned a similar fate. However, one blown 3-1 lead and a conference finals appearance later, the Clippers are still no better!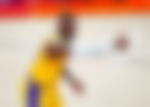 Steph, as witty as ever replied to Beverley's audacious claim saying – "Aren't you 31?" Things clearly din't go as Beverley would've hoped heading into 2019-20 with a loaded cavalry. And with the Clippers signing guard Eric Bledsoe, it was time to move on for the PG. But, Minnesota of all teams? Who would've thought!
ADVERTISEMENT
Article continues below this ad
So happy about the trade. New start in Minnesota. Some young thirsty guys wanting to Win. #GloryToGod 🙏🏾🙏🏾🙏🏾

— Patrick Beverley (@patbev21) August 18, 2021
Can Beverley can push the Timberwolves to a winning season? Given that they were battling for the lowest rung in the NBA, many wonder how his tenure in Minnesota will play out. In fact, rumors of a buyout continue to persist, considering the Timberwolves have D'Angelo Russell starting at point.
ADVERTISEMENT
Article continues below this ad
Therefore, how has trash talk really worked for Patrick Beverley? Following the first of many silly/outrageous claims made, Beverley in the 3rd of "his 5 years" will surely return to Staples Center, only this time as an opponent!
Watch this story – Carmelo Anthony, Michael Jordan, and Other NBA Players with Weird Purchase History