"Give Me the Ball, And Everybody Get Out of the Way": When LeBron James Hit the Most Iconic Shot of His Career
Published 07/10/2020, 6:10 PM EDT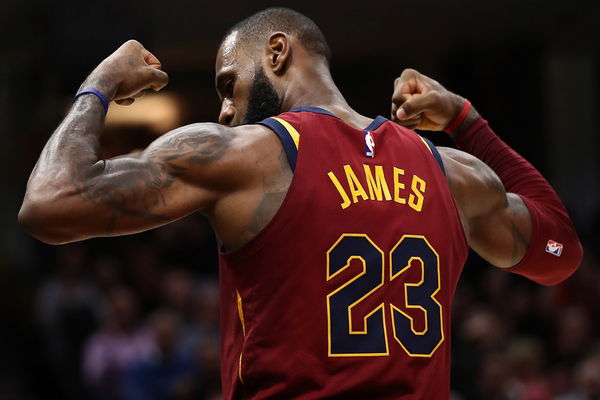 ---
---
In the past decade, LeBron James has been one of the most clutch players in the NBA. The 4-time MVP has put up undeniably good numbers in elimination games. Some of his clutch moments have had more value than the others, and the NBA witnessed one such clutch play in the 2015 ECSF.
ADVERTISEMENT
Article continues below this ad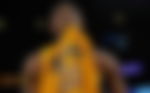 After 3 games, the Cleveland Cavaliers were trailing 2-1 and Chicago Bulls had the home-court advantage in game 4. The Bulls leveled the score at 84 points apiece with 9.4 seconds left in the 4th. After a failed attempt at scoring, the Cavs inbounded with 1.5 on the clock. The Cavs found LeBron in the corner and he made the buzzer-beater to level the series 2-2.
ADVERTISEMENT
Article continues below this ad
Many have argued that with that shot, he did not just win the game, but also sealed the series as the Cavaliers dominated the next two matches and headed to the Conference Finals.
ADVERTISEMENT
Article continues below this ad
LeBron James drew up his own play to seal the game
In the post-game interview, LeBron revealed that he scratched the play designed by David Blatt and drew up his own play on the final inbound. He said:
Watch This Story
"To be honest, the play the way drawn up, I scratched. I just told coach 'Give me the ball.' We're either going to overtime or I'm winning it for us. It was that simple.
ADVERTISEMENT
Article continues below this ad
"I was supposed to take the ball out. I told coach, 'There's no way I'm taking the ball out unless I can shoot it over the backboard and it goes in. Told him, 'Have somebody else take the ball out, give me the ball, and everybody get out of the way.'"
LeBron James won the match for the Cavs, however, as he personally did not have a good game. He shot only 10-30 from the field and had 10 turnovers in the game. The Cavs made short work of the Atlanta Hawks in the conference finals and swept them 4-0. In the Finals, The Golden State Warriors defeated the Cavs 4-2 and established the dynasty that has broken many records over the years.