How Scottie Pippen and LeBron James Came Close to Being Teammates in 2007
Published 05/02/2020, 3:30 PM EDT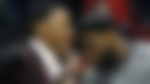 ---
---
The NBA community has seem several veteran comebacks. Michael Jordan's is arguably the most popular one. However, Jordan's No.2, Scottie Pippen, almost had a dramatic comeback too.
ADVERTISEMENT
Article continues below this ad
What could have been the great Scottie Pippen comeback
Two and a half years after his jersey number retired, Chicago Bulls star Scottie Pippen was looking at his own comeback moment. In the build-up to the 2007 playoffs, word spread about Pippen attempting a comeback. Soon, the legend himself declared that the rumors were true.
ADVERTISEMENT
Article continues below this ad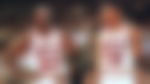 More importantly, the Cleveland Cavs were among several NBA teams who were interested in acquiring the services of the Chicago Bulls legend. Other teams included the San Antonio Spurs and the Phoenix Suns.
"I'm thinking of trying to come back for the playoffs," Pippen said in 2007. "Something like the last two months of the season, somewhere I can come back and play limited minutes to start, play point forward for someone and build toward the playoffs. It's something I've been thinking about for the last three months."
The Bulls small forward retired years earlier owing to injuries. He played only 23 games when he returned to play for the Bulls in the 2003-04 season.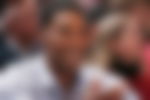 Apparently, then 41, Pippen was fiercely working himself into shape. He felt he was fitter and healthier than he'd been in five years.
"Being out of the game, my body feels great," Pippen added. "Taking this break, it feels amazing. I'm looking at somewhere I could play maybe 15 minutes. I'm not trying to be a big-money guy or anything, (just trying to) get with a team I can help in the playoffs.
"I am moving good. I feel pretty fast and you don't forget the game."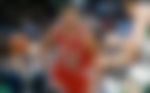 ADVERTISEMENT
Article continues below this ad
Pippen could really be a lot of help to the Cavs who were about to go against the Spurs in the Finals that year. His vast playoff and championship experiences would have proved as an asset for the Cavs. He could also have aided LeBron James in figuring out how to tackle the Spurs' defense plan.
ADVERTISEMENT
Article continues below this ad
Sadly, no deal involving Pippen got shook upon and the Spurs crushed the Cavs 4-0, resulting in a championship loss for a 23-year-old James.