Clippers Head Coach Tyronn Lue Blames Untimely Injuries For Team Chemistry Issues
Published 10/22/2020, 9:32 AM EDT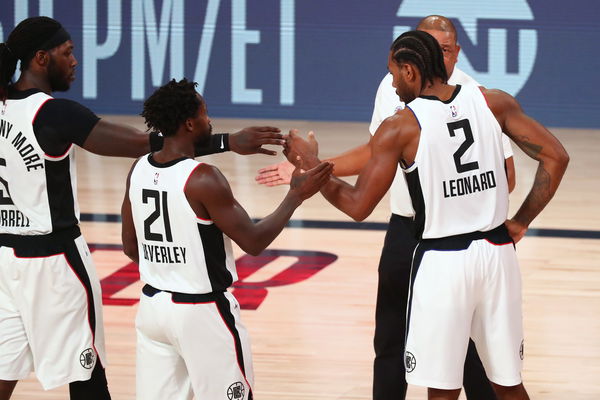 ---
---
After being hyped as the best team in the league, the Los Angeles Clippers had a pretty rough playoff run. In the second round of the WCSF, they had a chance to seal the series after going up 3-1 over the Nuggets.
ADVERTISEMENT
Article continues below this ad
Instead, the Clippers choked and blew a 3-1 lead embarrassingly. In the decisive Game 7 of the series, both Kawhi Leonard and Paul George had awful performances. As a result of this meltdown, the Clippers organization fired long-time head coach Doc Rivers.
ADVERTISEMENT
Article continues below this ad
Furthermore, they promoted assistant coach Tyronn Lue to fill his shoes. After taking command of the team, Ty Lue accessed the situation and revealed why the team struggled in the 2019-20 season.
"I think when you talk about chemistry and continuity, it is not off the court, the guys not liking each other. When you talk about chemistry, it is more so [Paul George] came in and he had shoulder surgery, so he was out. He missed the whole training camp and was out the first 11 games of the season.
"Kawhi [Leonard] came in and couldn't participate in the whole training camp, and then we lost Pat Beverley, in and out of the lineup a few times."
Ty Lue's assessment is on point. The Clippers roster never looked like a well-oiled machine in the playoffs. However, they had three opportunities to finish Denver in the second round, something which will unfortunately go down as one of the biggest choke jobs in NBA history.
ADVERTISEMENT
Article continues below this ad
What can the LA Clippers do to improve next season?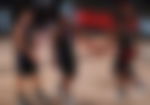 This season is over and the franchise can't undo what happened in the postseason. However, they can still make a comeback next season and redeem their failures. But for that to succeed, the roster needs to gel together, and Kawhi needs to step up as the leader.
ADVERTISEMENT
Article continues below this ad
Leonard is a fabulous athlete, for many people he is among the top 3 players in the league as well. But being a vocal leader has never been his strong suit, and this Clippers team needs that right now.
If Leonard can manage that and new coach Ty Lue can manage the egos in the locker room, they can still win it all. But what do you think? Will they make a comeback next season?