Clippers' Patrick Beverley Delivers Hilarious Answer Over Montrezl Harrell's Departure to Lakers
Published 12/07/2020, 6:30 AM EST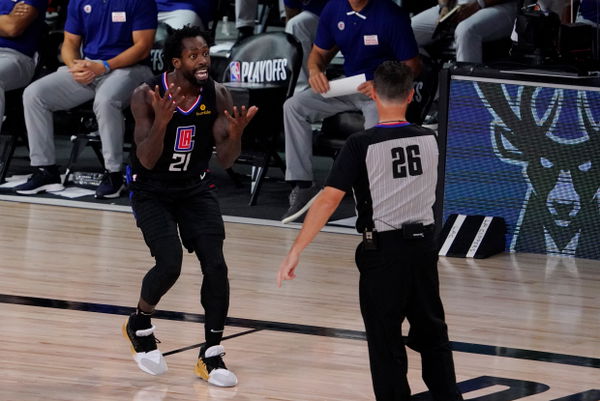 ---
---
Patrick Beverley is one of the most important players from the Clippers'.He is the emotional leader for the Clippers, and one of the last remaining players from the old guard. Recently, Patrick Beverley responded to Montrezl Harrell leaving the Clippers to join the Lakers.
ADVERTISEMENT
Article continues below this ad
Beverley and Harrell were very close when playing together. The two joined the Clippers after the Rockets got Chris Paul in a trade-in 2017. The two had been teammates since Harrell joined the NBA. Harrell and Pat Bev also led the young, newly rebuilding Clippers.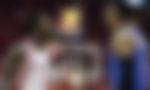 ADVERTISEMENT
Article continues below this ad
Over the past few years, Harrell and Beverly helped the young Clippers become an exciting team. The two, along with Lou Williams and other teammates, led the Clippers to the 2018-2019 NBA playoffs as the eighth seed. It was a surprising record for a team that had no major All-Star or superstar caliber players.
The Clippers took the Golden State Warriors to six games, much like the Houston Rockets. The Clippers' future appeared to be bright as they had a solid young core. In the off-season of 2019, they signed Finals MVP Kawhi Leonard in free agency. Additionally, they traded Danilo Gallinari, Shai Gilgeous-Alexander, and a lot of picks to the Oklahoma City Thunder in order to acquire All-Star Paul George.
Patrick Beverley talks about Harrell's departure
With their new acquisitions, the Clippers became championship contenders, going up against fellow contenders, the Los Angeles Lakers. However, there were abundant issues with the Clippers. George and Leonard had control over which games they wanted to play, and therefore there were chemistry issues with the team.
ADVERTISEMENT
Article continues below this ad
Players like Harrell and Beverley were unhappy with the star treatment and perks given to Leonard and George. Harrell was especially vocal about the team needing chemistry and repetitions in order to play at their best.
In the playoffs, the Clippers collapsed in the Western Conference semi-finals. They blew a 3-1 lead and lost to the Denver Nuggets. Reports emerged later that there was a serious confrontation between Harrell and Paul over the blame for the loss.
The loss in the playoffs was the last straw for Montrezl Harrell, as he left in free agency to sign with the rival Lakers. Patrick Beverley was very surprised about the departure. Beverley spoke to the press for his media day interaction. When asked whether he was really surprised about Montrezl Harrell, he just gave a one-word response and said, "Yes."
ADVERTISEMENT
Article continues below this ad
Harrell's first game for the Lakers will be against his former team, the Clippers. It will be interesting to see how Harrell and Beverley react to playing against each other.
Trending Stories