Clippers' Patrick Beverly Has a One-Word Response to Sum Up His Reactions to Montrezl Harrell Joining Lakers
Published 12/07/2020, 12:33 PM EST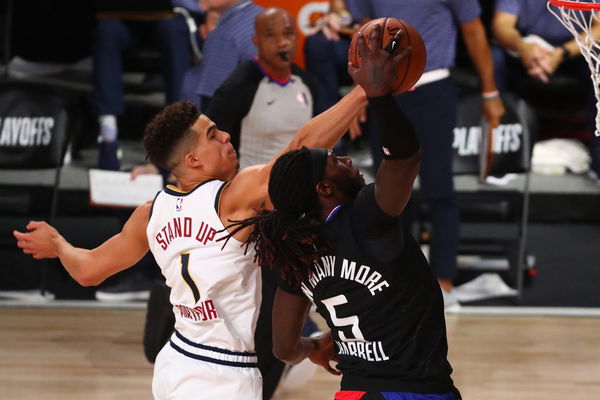 ---
---
Hands down, the Los Angeles Lakers pulled off the most unexpected free-agency signings. Stealing Montrezl Harrell from right underneath their unsaid-rivals.
ADVERTISEMENT
Article continues below this ad
The Lakers now have an integral centerpiece for their roster, but this sign came at a heavy cost for Harrell. He was scrutinized by fans and fellow teammates like Patrick Beverley showed their disapproval as well.
The Clippers suffered the most humiliating exit from the Playoffs last season. Not only did they tank a 3-1 lead, but they also did it against a team that one would never expect to overpower the title favorites.
ADVERTISEMENT
Article continues below this ad
The Denver Nuggets were on fire in the Playoffs. They became the only team to overcome a 3-1 deficit twice in the same postseason.
The Clippers were just no competition to Jamal Murray and Nikola Jokic's wrath. They lacked team chemistry on and off the court. Harrell and Paul George were also rumored to be in a heated argument after Game 2 of the series.
There was a lot of blame-game happening which showed their lack of unity there as well.
George and Harrell may have bad blood between them, but Patrick Beverley has a great relationship with his former teammate. Thus, he was definitely taken aback when Harrel decided to walk off the team.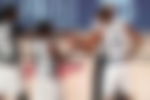 Patrick Beverley's one-word response to Harrell going to Lakers
Harrell and Beverley joined the Clippers when Chris Paul was traded to the Houston Rockets in 2017. The two of them had been teammates ever since they joined the league. The two played a huge role in leading the young core of the Clippers.
ADVERTISEMENT
Article continues below this ad
So, when the news of his move to the Lakers broke out, his first reaction on Twitter showed his anger. But he later posted a congratulatory message for his friend, which showed he was shocked and not hurt.
In another interview with Patrick, he was questioned about whether he was shocked about Harrell signing with the Lakers. All he said was "Yes", after which, he laughed at how short his response was.
ADVERTISEMENT
Article continues below this ad
Well, Harrell is now with the reigning Champions. It will be fascinating to see how he fits with superstars like LeBron James and Anthony Davis. Will he play as important a role as he played alongside Kawhi Leonard and Paul George?