"Closest Guy To Michael Jordan": Former NBA Champion Reveals Why He Was Scared of Facing Kobe Bryant
Published 05/13/2020, 10:03 AM EDT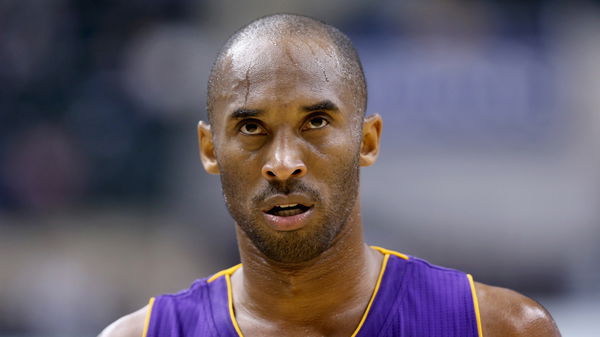 ---
---
 The legend of Kobe Bryant continues to grow, even after his sad demise. The Mamba dedicated 20 years of his life to the NBA and the Los Angeles Lakers. Being a fierce competitor, Kobe had impacted several players who faced off against him. 
ADVERTISEMENT
Article continues below this ad
Former Piston Richard Hamilton is one of them. Better known as Rip Hamilton, the 6-foot-6 player spent the most time in his 14-year career playing for Detroit. Hamilton won the NBA title in 2004 by defeating the favorites Kobe and the Lakers in the finals. 
Recently, CBS compiled a list of the 15 greatest players in NBA history. While Hamilton was also a panelist and helped put the list together, he disagreed with the placing of Kobe Bryant in the tenth position. Of course no one could argue with Michael Jordan at the top, but Kobe at 10th was a "disrespect," according to him.
ADVERTISEMENT
Article continues below this ad
Hamilton states that Kobe Bryant was the closest player to Michael Jordan
The three-time All-Star could not accept Kobe positioned all the way at the bottom. He made certain arguments to prove his point. "I feel like Kobe Bryant is the closest guy to Michael Jordan that we have ever seen," he said.
"When you look at his stats and see, yes, he was an 18-time All-Star, he was a 15-time All-NBA player, tied with Kareem Abdul-Jabbar, but when Magic Johnson comes out and says Kobe Bryant is the best Laker of all time, that means better than him, and better than the guy Magic played with, Kareem Abdul-Jabbar." 
ADVERTISEMENT
Article continues below this ad
He further talked about Kobe in very high regard for an opponent who lost many duels against the Lakers legend.
"He's probably the only guy — the only guy that I competed against in my 14-year NBA career, that when I would come into the game, I was low-key scared. The reason why is, Kobe was the type of player that was gonna try to kill you when the first minute of play started, all the way until the final buzzer went off."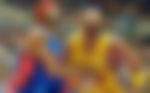 ADVERTISEMENT
Article continues below this ad
Hamilton also mentioned that teaming up alongside Shaquille O'Neal hindered Kobe from reaching the top of the scoring charts. But, if you put things into perspective, the mamba could only achieve the historic 3-peat with the massive support of Shaq. 
Above all, Hamilton revealed his fear of playing Kobe, which is extraordinary. Also, fans of the game unanimously agree that only Kobe could replicate MJ's elegance. And finally, we stand with Hamilton and his argument to rank Kobe higher. Though his sole MVP award is debatable, the overall impact he had on the game is much greater. Kobe took the NBA and made it reach around the world, just like Jordan achieved in his prime.