"Crazy Enough To F**k With Me": Matt Barnes Reveals Kobe Bryant Called Him to Join Lakers After Ugly Fake Pass Incident
Published 10/17/2020, 8:30 AM EDT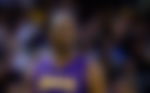 ---
---
During his 20 year tenure in the league, late legend Kobe Bryant initiated a plethora of mind-blowing incidents. One such incident, which displayed his unmatched "Mamba Mentality," took place in 2010.
ADVERTISEMENT
Article continues below this ad
Former NBA player Matt Barnes tried a stunt on Kobe by trying to fake an inbound pass in front of Bryant. But to everyone's surprise, Kobe didn't flinch one bit and instead kept staring Barnes right in his eyes.
Barnes and Steve Kerr recently discussed this very thing on the "All The Smoke" podcast.
ADVERTISEMENT
Article continues below this ad
"I think getting a chance to play against Kobe for so long and he'll test you, mentally, physically, and obviously as an opponent. But then he came to head in the 2009-2010 situation with the ball fake, we almost ended up fighting at that point.
"But what a lot of people didn't know was at the end of that season, he personally called me. I didn't have his number for some reason and I just picked up and it was him [Kobe Bryant]. He's like 'Anyone crazy enough to f**k with me, is crazy enough to play with me, do you wanna be a Laker?'
"The great ones will test and they want guys that aren't gonna back down from anything."
Barnes accepted Kobe's offer to join the Lakers and stayed with the franchise for two seasons. However, he couldn't win any silverware with Kobe as the team was already on the path of decline. Barnes ended his career as a champion with the Warriors back in 2017.
The influence of Kobe Bryant on the Los Angeles Lakers
ADVERTISEMENT
Article continues below this ad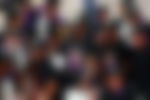 Even with Kobe gone from the world, he remains in the hearts of the fans and players. In fact, the Lakers' biggest motivation to win this season was to win it for Kobe. The team didn't disappoint their fans with a dominant performance throughout the playoffs.
With the duo of LeBron James and Anthony Davis most likely to stay intact next season, they will be on a hunt for a repeat. But they still need to bring to make some tweaks on the roster to fulfill their repeat hopes.
ADVERTISEMENT
Article continues below this ad
What do you think? Can the Lakers win back-to-back championships?