Dallas Mavericks Achieve a Historic Triumph by Managing to Outscore Jordan's Chicago Bulls and Durant's Golden State Warriors
Published 07/27/2020, 3:00 PM EDT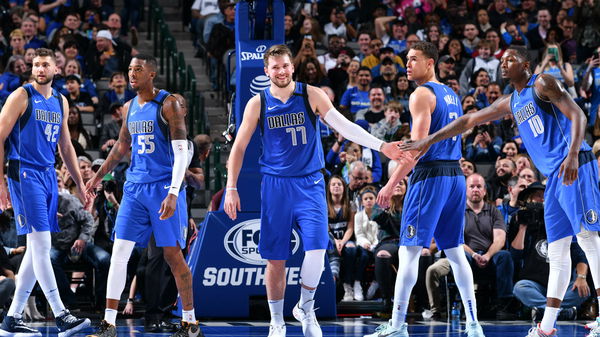 While talking about the greatest scorers, Michael Jordan, Kobe Bryant, LeBron James, and Kevin Durant are some of the names that are frequently mentioned. So will it be a surprise that the best offensive team of all-time includes none of them and instead the Dallas Mavericks?
Jordan's Bulls and Durant's Warriors are considered two of the greatest teams. But Jordan's Bulls (1991-92) had an offensive team rating of 116.32 and Durant's Warriors (2016-17) had an offensive team rating of 116.26.
Basketball-Reference defines offensive team rating as an estimate of points produced (players) or scored (teams) per 100 possessions.
ADVERTISEMENT
Article continues below this ad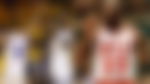 Trumping both of these teams is the 2019-20 Dallas Mavericks. With an offensive rating of 117.52, the Mavs have the best offensive team rating of all-time.
However, both of the previously mentioned teams went on to win the title. The Mavericks have two stars in Luka Doncic and Kristaps Porzingis.
But will that be enough to seal the title?
Dallas Mavericks need this offense in the playoffs
The Mavs' last stint in the playoffs came in 2016. But the last time they went beyond the first round was in 2011. That postseason run eventually led to the first title in franchise history.
With the firepower they possess with Doncic and Porzingis, they will be expected to at least go beyond the first round.
Their offense has been phenomenal, however, their defense has been below average. They rank 17th in the league and have a defensive rating of 111.43. They are ranked below the Chicago Bulls who haven't even qualified for the Orlando bubble.
Porzingis has been crucial for their defense. The Mavs will be hoping he can be a leader and guide on the defensive side. On the other hand, Doncic will continue to be the floor general as he leads the offense.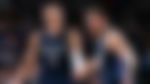 After their loss to the Indiana Pacers last night, the Mavericks now play the Philadelphia 76ers in their final scrimmage on 28th July. Their first seeding game is against the Houston Rockets, on 31st July.
The Mavericks will be hoping to ascend in the Western Conference standings, so they can avoid a first-round matchup with the dangerous Los Angeles Clippers.
Sources:
ADVERTISEMENT
Article continues below this ad
ADVERTISEMENT
Article continues below this ad