Dallas Mavericks Head Coach Gives Positive Update on Kristaps Porzingis' Recovery From Knee Injury
Published 12/07/2020, 7:14 AM CST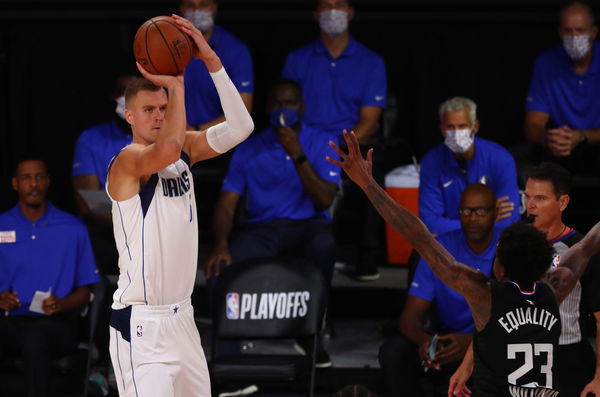 ---
---
Since 2016, last season was the first time the Dallas Mavericks made it to the playoffs. Not only that, but they also put up one of the most efficient offenses, all thanks to their dynamic duo Luka Doncic and Kristaps Porzingis. The Mavericks quickly became the favorite underdogs. However, just as quickly they were sent packing from the first round of the playoffs by the LA Clippers.
ADVERTISEMENT
Article continues below this ad
What made their series tougher to win was Kristaps getting injured once again. Health has been a point of concern for the star. In February 2018, he had torn his ACL while playing for the New York Knicks and sat out that entire season.
Then came Game 3 against the Clippers. The big man suffered from a torn meniscus and even underwent surgery for it in October. The Mavs were hopeful that he will have recovered completely before the next season begins, around the time training camp starts. But that was when the assumption was that the season will begin, as usual, in mid-January.
ADVERTISEMENT
Article continues below this ad
With the December 22 schedule, it's most likely that the center will miss out on the early games. However, there is some good news for the Mavs fans from the head coach, Rick Carlisle.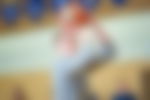 Mavericks' center's path to recovery
According to Rick Carlisle, "He's continuing with his rehab in a very positive trajectory. He's doing some shooting out on the floor as everybody has seen on Instagram. He's doing some light running on the treadmill and progressing without issue to this point, which is great."
Even though the team has to sacrifice some early games with him sidelined, it's better to ease him into playing. The next season is expected to be one of the toughest of all. And the only way the Mavericks can compete with Clippers, Lakers, Warriors, Nuggets, Blazers, Jazz, is by keeping Doncic and Porzingis as healthy as possible.
ADVERTISEMENT
Article continues below this ad
One can only hope this is the last of injury concerns for Porzingis. The player who can average 20.4 points and 9.5 rebounds in his first season with the team, can be a massive game-changer.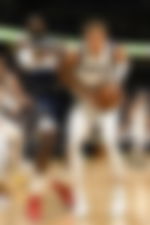 Do you think he will be back by mid-January, as predicted? And if yes, can you see Dallas being a title contender?
ADVERTISEMENT
Article continues below this ad