"It's Like the James Harden Trade": Mark Cuban Reveals How Shocking the Porzingis Trade Was
Published 05/22/2020, 4:21 AM EDT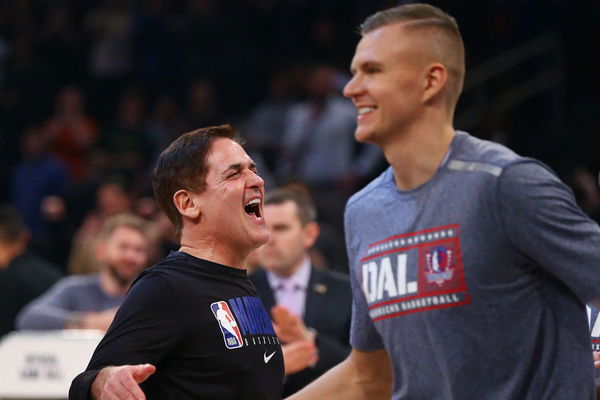 ---
---
The NBA league knows Mark Cuban as a rather clever general manager. Yet, when they acquire a player who was a lot of offers, it provides a sense of satisfaction. Recently, the Dallas Mavericks' GM revealed how shocking it was to actually acquire a sought after player through a legendary deal.
ADVERTISEMENT
Article continues below this ad
Win-win for Mark Cuban and Kristaps Porzingis
Dallas Mavericks General Manager, Mark Cuban, recently had an interview with WFAN's Moose and Maggie. Cuban revealed how former New York Knicks' Kristaps Porzingis became available via trade in 2019.
ADVERTISEMENT
Article continues below this ad
Cuban compared the deal with that of the legendary James Harden trade. He said,
"It's like the James Harden trade. Harden got traded from OKC to the Rockets and I'm like, 'Damn, why didn't we even get that offered to us? We weren't in the mix, nobody was. It was Just like one phone call and the Rockets said, 'Yes.' And this was our phone call."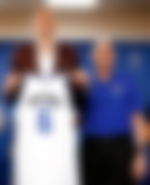 Cuban also said he was "very (shocked)" and that "it happens in the NBA."
How Porzingis worked out well for Dallas
The 61-year-old Gm revealed that the Knicks and Mavs had informal conversations about Porzingis before the trade. Apparently, it is common among teams and GMs. However, he never thought talks would ever become reality.
"GMs talk all the time. It was always, 'We're willing to do this, this and this, if you ever want to give him up. No we're not going to give him up. In this particular case, they changed their mind," Cuban explained.
Later on, the Knicks traded Porzingis upon his request. They were trying to open up enough salary cap space for two max players. The franchise hoped to sign Kevin Durant and some other star. Unfortunately for the Knicks, that never happened. To this day, the Porzingis trade remains in the Mavs'  favor.
What also worked out for the Mavs is that Porzingis fit right in with the team. Moreover, the Latvian player has kept Cuban and the franchise happy till date.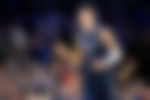 ADVERTISEMENT
Article continues below this ad
Mark Cuban described how having Porzingis worked out well for Dallas. Cuban revealed that the 24-year-old center was extremely talented and hardworking. Talking about how this trade was good for Porzingis as well, Cuban expressed,
"I think KP just needed a change of scenery and he's been phenomenal. Just incredible to have on the team. He's fun, he's funny. He's just a good guy."
ADVERTISEMENT
Article continues below this ad
Well, overall, we may conclude that Cuban and Porzingis both got lucky, however, we cannot say the same for the Knicks.