Dallas Mavericks' Luka Doncic Opens Up About the Rookies' Performances in Their Preseason Game Against Bucks
Published 12/13/2020, 10:30 AM EST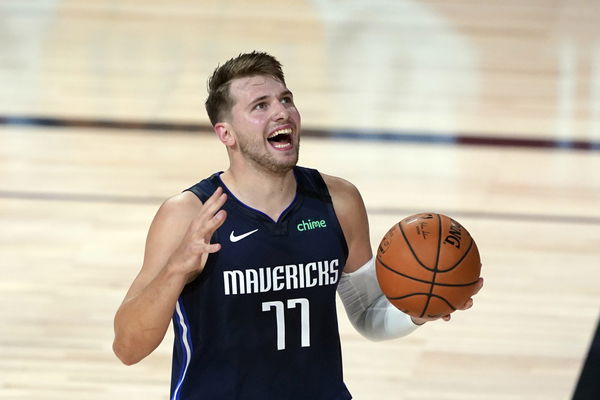 ---
---
We saw a different side of the Dallas Mavericks' team step up in their first preseason game against the Milwaukee Bucks. When the starters looked exhausted, the reserves came back on the court to pick up the pieces. This match had a lot of moments of battling for leads, but the Mavericks ended up winning with a score of 112-102. Luka Doncic believes rookie Nate Hinton did justice to his role.
ADVERTISEMENT
Article continues below this ad
It was the second half of the game that changed the course for the Mavs. They were initially losing 59-53 by halftime, a deficit they turned around to 91-74.  Doncic, too, had started off very slow and out of sync. However, the second frame was when he came back to being the All-NBA talent he is.
Their focus on being defensive is what paid off for them. One of the rookies who contributed buckets in the fourth quarter for Dallas was Nate Hinton. There weren't many high expectations of Hinton. No one expected him to shine in the very first game of his NBA career.
ADVERTISEMENT
Article continues below this ad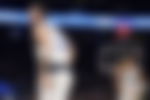 The superstar who leads the team also believes that he did pretty well against the dominant Milwaukee Bucks.
How did Dallas Mavericks' rookie perform?
ADVERTISEMENT
Article continues below this ad
It was very clear by the end of the game that Hinton just had a knack for rebounding. In just 15 minutes, he had 8 rebounds, and three of them were from the offensive end. Having just one turnover the entire game is not the kind of production you see in an undrafted free agent.
In an interview with Luka Doncic, he was asked about his thoughts on Hinton's game. "He played great, you know," stated Luka. "I think he was really excited. I feel kind of bad for the rookies. They're not going to experience the fan things. I mean obviously not right now, but it'll be something amazing for them."
Talking about the other rookies, he said, "I think they are motivated. We have a great group of rookies." He again emphasized the fact that Nate's game was "amazing".
ADVERTISEMENT
Article continues below this ad
Is it possible that Hinton is one of those overlooked talented players whose complete potential remains unrealized? We can only know if he continues to contribute this much in games that actually matter.