Damian Lillard Believes His Team Could Beat Los Angeles Lakers in the Playoffs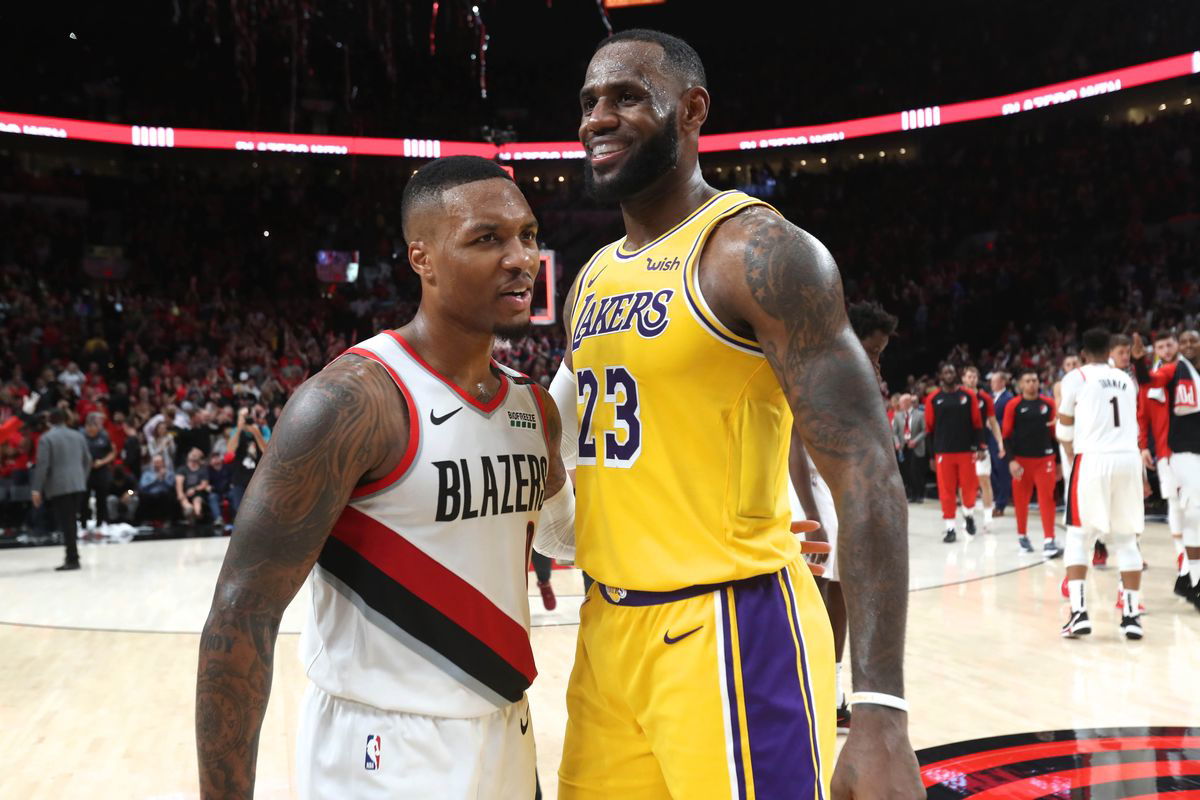 Portland Trail Blazers star Damian Lillard believes his team is capable enough to beat Los Angeles Lakers if they meet in the playoffs.
The Trail Blazers are among the 22 teams that will be a part of the league, as per the NBA's proposed plan for the restart. The Trail Blazers were ninth in the Western Conference prior to the league's suspension. If they were to make it as the eighth-seeded team into the playoffs, there is a good probability they would face Los Angeles Lakers as their first-round opponent in the playoffs.
During an interview with Vanity Fair, Lillard believed they could beat the Lakers if they meet in the playoffs.
Many might believe otherwise, considering the form of the Lakers this season. With LeBron James and Anthony Davis leading the team, the Lakers had 49 wins in the season before its suspension. They had the second-best record in the league after Milwaukee Bucks and were one of the favorites to win the league.
Damian Lillard feels the nation is moving towards change after George Floyd's death
During his interview, Lillard also talked about the protests in America since the death of George Floyd. Lillard recently released a song condemning racial discrimination over the years in America.
"I just think we as Black people have had enough of the bullshit," he said during the interview. "We've reached that breaking point. Our ancestors dealt with inequality, slavery, segregation, lynching, etc., and now we have so many instances where what we knew existed is in our faces on camera, and there are never any repercussions or remorse shown. It's always "justified" somehow."
Lillard felt the people have shown great unity in ongoing protests and they might be going in the right direction for a change.
"As far as real change, I think the unity being shown across the nation and in other countries is delivering a strong message and applying true pressure. There are also more people in search of ways to take true action toward change and not just be a part of the outcry. So I think now, more than any other time, we are moving in the direction of change," he said.