Damian Lillard Roasts Clippers' Patrick Beverley After Collapse Against Denver Nuggets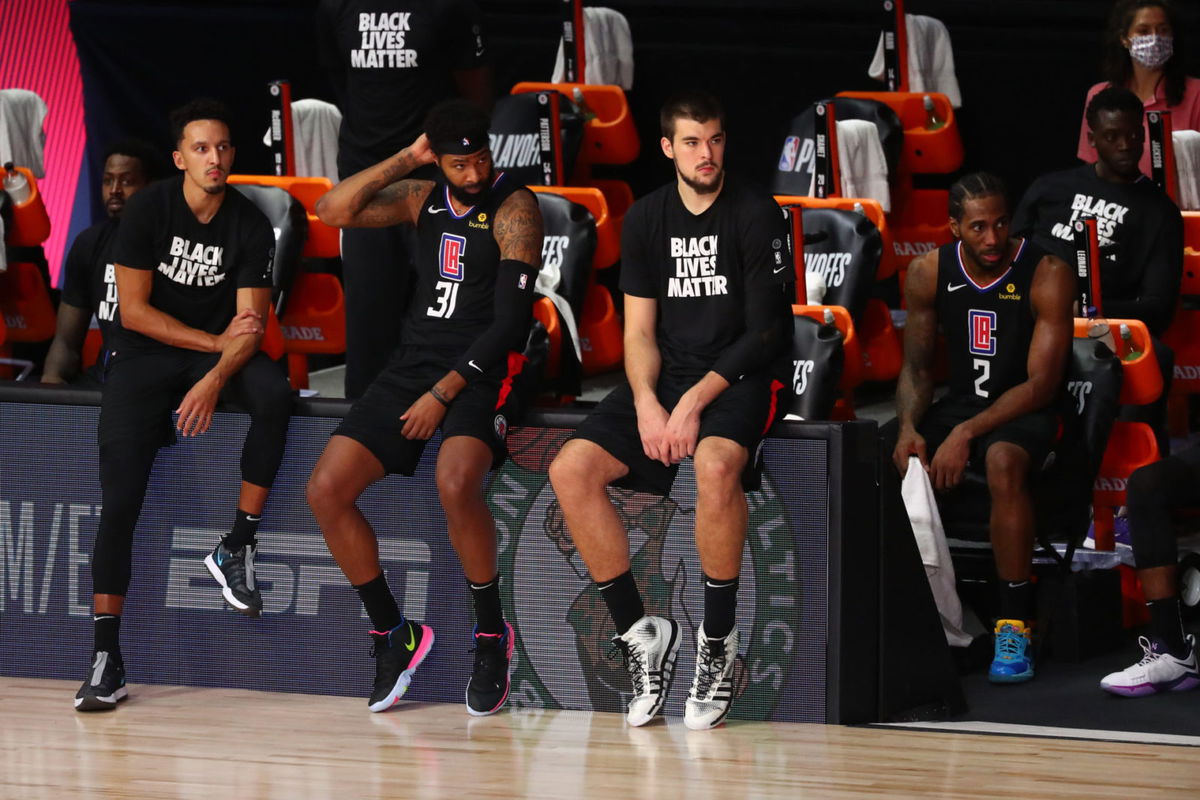 The LA Clippers failed miserably to live up to the expectations as they lost the series against Denver Nuggets. The point here is not the loss, but the extent to which they failed in this series. They went from 3-1 up to 4-3 down and lost Game 7 in a tiring fashion. 
It was obvious that such a helpless appearing loss in an elimination game will attract criticism. It did, in fact, a massive criticism and mocking all around Twitter. However, the bashing that really hurt the Clippers came at the hands of Trail Blazers stars Damian Lillard and CJ McCollum.
The Trail Blazers in the beast mode against the LA Clippers
Damian Lillard left no stones unturned to show Clippers the downside after their poor show. He wrote on Twitter, "@patbev21 I guess I should extend this Cancun invite since I haven't made my arrangements yet."
@patbev21 I guess I should extend this Cancun invite since I haven't made my arrangements yet 😂😂😂

— Damian Lillard (@Dame_Lillard) September 16, 2020
Not just this. His teammate CJ McCollum too made fun of the Clippers as he asked Dame, "Yoooo @Dame_Lillard [smileys] you got an extra villa available in Cabo ?"
NBA Twitter is fun. The Blazers backcourt @CJMcCollum and @Dame_Lillard just roasting the Clips.

— Charles Tiu (@charlestiu) September 16, 2020
😂😂😂😂😂😂😂😂😂😂😂 https://t.co/zV6N8qV2wp

— Damian Lillard (@Dame_Lillard) September 16, 2020
An NBA Slang "1,2,3, Cancun" was popularized after coach Nick Van Exel used it (during the 1998 conference finals) as he replaced 'team' by 'Cancun'. Seemed like the Blazers were keen on inviting the entire Clippers to pack their bags and go visit some tourist places rather than sweating it out in the middle for no reason.
They enjoyed the debacle that left the fans in tatters, especially the ones who wanted to see the Clippers vs Lakers conference finals.
Why would the Blazers pull something like this on social media?
The roots of this feud go back to the seeding game. In an August 7 seeding game, Blazers point guard Damian failed to convert two clutch-time free throws. The Blazers ended up losing the game 117-122 against the Clippers. But while Dame was taking those shots, the cameras caught an amused Patrick Beverley making fun of the Big Game Dame. Pat and Paul George kept mocking Dame as Pat wrote, "Cancun on 3 [three laughing emojis]." These exchanges kept on for a while.
[youtube https://www.youtube.com/watch?v=xGAPDBA8IVo?start=10]
In the post-game interview, Dame responded, "I've sent [Patrick Beverley] home before at the end of the game." He was pointing towards the time in 2014 when he eliminated Beverley with a game-winning shot. 
For now, the news is that both Kawhi Leonard and Paul George have failed to carry their side to their first-ever conference finals.
Sourabh Singh
All work and no play makes Jack a dull boy. I intend to make popularise my quote when I say sports define me better than I define sports. See ya'all Champs!