Damian Lillard Opens Up On His Twitter Trolls and Attacks on Los Angeles Clippers After Their Game 7 Defeat
Published 09/18/2020, 8:03 PM EDT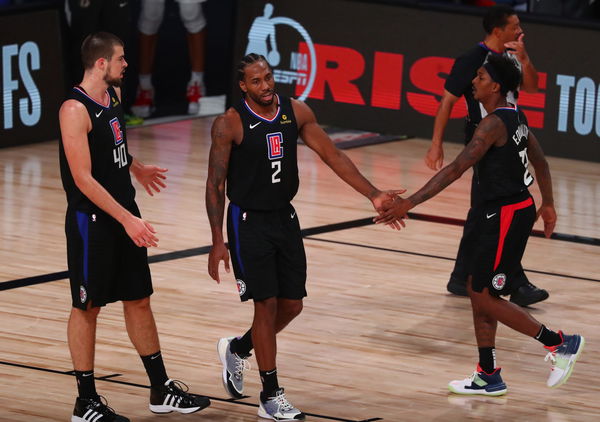 The Los Angeles Clippers were arguably the biggest disappointments of the year. They were heavy favorites to win a ring this year. Most importantly, they remained in the news for their penchant to portray themselves as better than the other teams in the league.
However, in reality, the Denver Nuggets suffocated them in the WCSF. Many sports pundits and fans were predicting the 'Battle of LA' in the WCF. While the Lakers held their end of the deal, the Clippers collapsed under pressure and choked.
As a result, they turned into instant meme material for everyone, especially NBA players. Blazers superstar Damian Lillard tweeted regarding the Clippers, in particular about Pat Beverley, following the embarrassing defeat.
ADVERTISEMENT
Article continues below this ad
@patbev21 I guess I should extend this Cancun invite since I haven't made my arrangements yet 😂😂😂

— Damian Lillard (@Dame_Lillard) September 16, 2020
Damian Lillard roasted the Clippers team following a feud between him and Paul George earlier in the Bubble. Dame appeared on an interview with NBA analyst Stephen A. Smith, where he was asked about the above-mentioned tweets.
"I wasn't even really watching the game, I started watching in like the third quarter. I honestly thought that the Clippers was going to get it done…and I got a tweet from CJ and he was like man, you got some room in Cabo, just kinda throwing a joke out there. So then I was like 'man, if this really happened, this would be crazy, if they really lose the game'.
"I just sent the tweet after that, you know I was just being funny man."
As Lillard said, the Clippers could have sealed the game in the third quarter. But they blew another double-digit lead during the final stretch and failed to get anything right on both ends of the court.
What should the Los Angeles Clippers do next?
ADVERTISEMENT
Article continues below this ad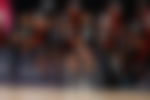 While the Clippers are already back in LA, their counterparts – Lakers – will face Denver in the WCF. Right now, the Clippers need to focus on regrouping and coming back stronger next year.
Moreover, they need to improve the team chemistry as in this postseason, they failed to compete as a one whole unit. In fact, if the Mavericks had Porzingis in the first round series, the Clippers might have been eliminated rather sooner.
ADVERTISEMENT
Article continues below this ad
The two leaders of the team, Kawhi Leonard and Paul George, can do only one thing right now – focus on making a comeback.
What do you think? Can the Clippers put this embarrassing playoff run behind them or not?