"Definitely the Better Passer": NBA Hall of Famer Compares LeBron James & Michael Jordan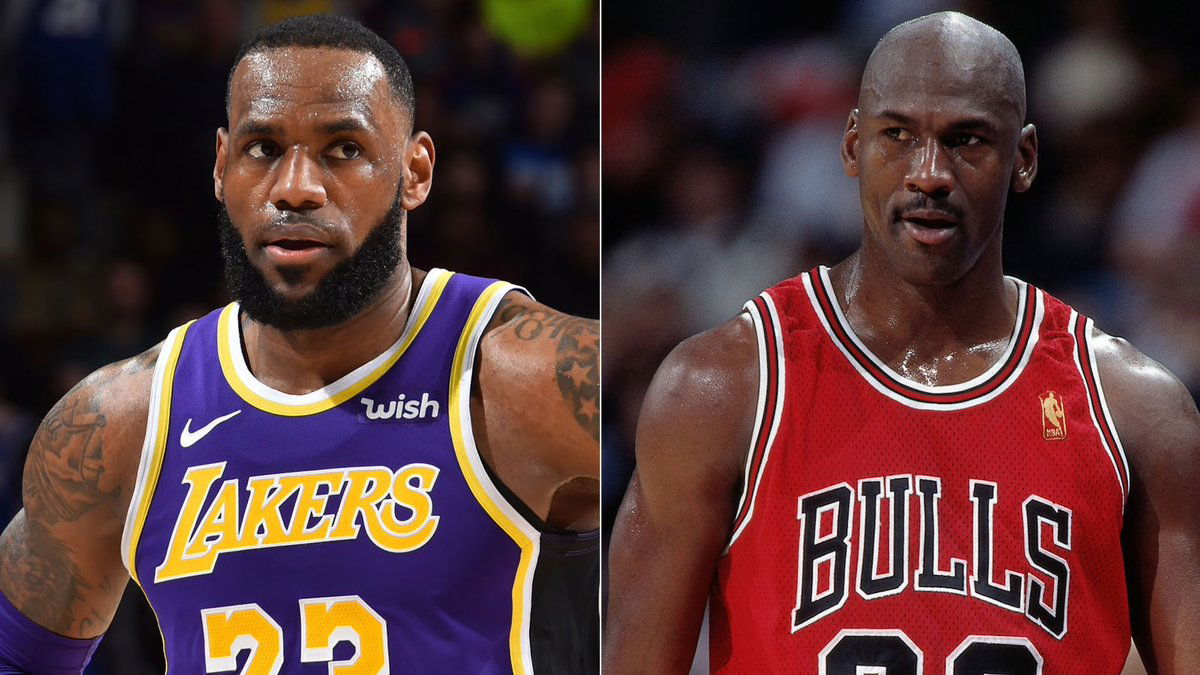 NBA legend Charles Barkley had his own say in the never-ending Michael Jordan vs LeBron James debate. For Barkley, both were different kinds of players and good in their own ways.
He felt James was a much better passer while Jordan's shooting skills were ahead of LeBron's. Kobe Bryant, Barkley felt, was a player much more comparable to Jordan.
"He's probably the better playmaker. He is definitely the better passer. That is why I don't compare LeBron to Michael," Barkley said on ESPN's WYD. "The closest I've ever seen to Michael is Kobe (Bryant)- just a cold-blooded assassin who is gonna cut your throat out."
LeBron James was more all-round but Barkley would choose Michael Jordan if he wants to win a game for him
The player comparable to James, according to Jordan, was Los Angeles Lakers legend Magic Johnson.
"To me, LeBron is closer to Magic. He is an all-around guy. He is going to get you points, rebounds, and assists. If I need to score a basket, I am going to Michael or Kobe, If I need a defender, I am going to Michael or Kobe. But LeBron's a better passer, probably a better rebounder."
He further said their mentality was also different.
Barkley also discussed the teammates the two had over their careers. He felt James had better teammates when compared to Jordan. He named Dwyane Wade, Chris Bosh, and Kyrie Irving among James' teammates. While he believed Scottie Pippen was also a great player to have played alongside Jordan, he put Wade slightly ahead of Pippen.
Having said this, Barkley felt Jordan was more reliable to call on in a must-win situation.
"If I need one guy to win a game, it is gonna be Michael Jordan," he said.
Barkley himself was a great player during his time. He enjoyed great success playing for Philadelphia 76ers and Phoenix Suns- two teams that have always recognized him as a legendary player. He has an MVP award to his name and was an NBA All-Star for 11 consecutive years. In the later years of his career, Barkley also played for Houston Rockets.